Library: Braiding Sweetgrass - Book Discussion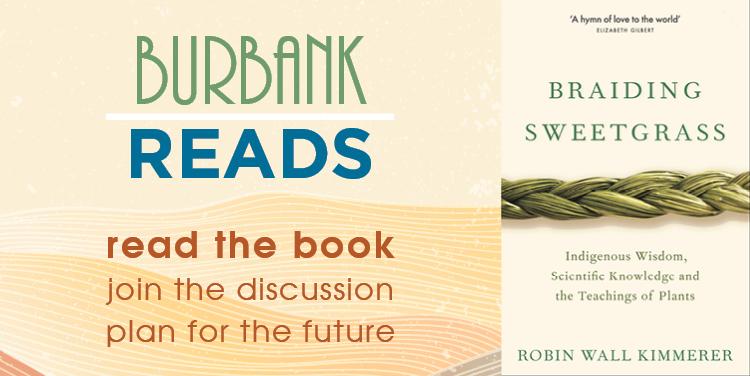 This event is part of Burbank Reads 2021.
Join us for a fascinating discussion surrounding the book Braiding Sweetgrass, led by Dawn Roth Lindell, General Manager, Burbank Water and Power and Laura Tenenbaum, Chair, Sustainable Burbank Commission.
Masks are currently required inside all Libraries.
Laura Tenenbaum is an award-winning globally recognized innovator in science and climate communication. She is the former Senior Science Editor of NASA's Global Climate Change website at NASA's Jet Propulsion Laboratory (JPL) where she reported on sea level rise, ice mass loss, climate modeling, anthropogenic climate forcing and regional climate impacts.
Dawn Roth Lindell has more than 25 years of experience in leadership and has worked in executive positions for utilities based in both Colorado and California. In 2019 she was named as one of Colorado's Top Women in Energy and in November 2020 assumed the role of BWP General Manager.
Burbank Reads is a program inspired by the idea that the shared act of reading can bring a community together. Everyone is encouraged to read the same book and participate in discussion and learning surrounding the subject of this year's focus - sustainabilty. The main title for 2021 is Braiding Sweetgrass: Indigenous Wisdom, Scientific Knowledge and the Teachings of Plants by Robin Wall Kimmerer.
Find our Burbank Reads brochure here.
Event Snapshot
Location
Buena Vista Branch Library
300 N. Buena Vista St.
Burbank, CA 91505