Library: Meet the Writers Guild Foundation - online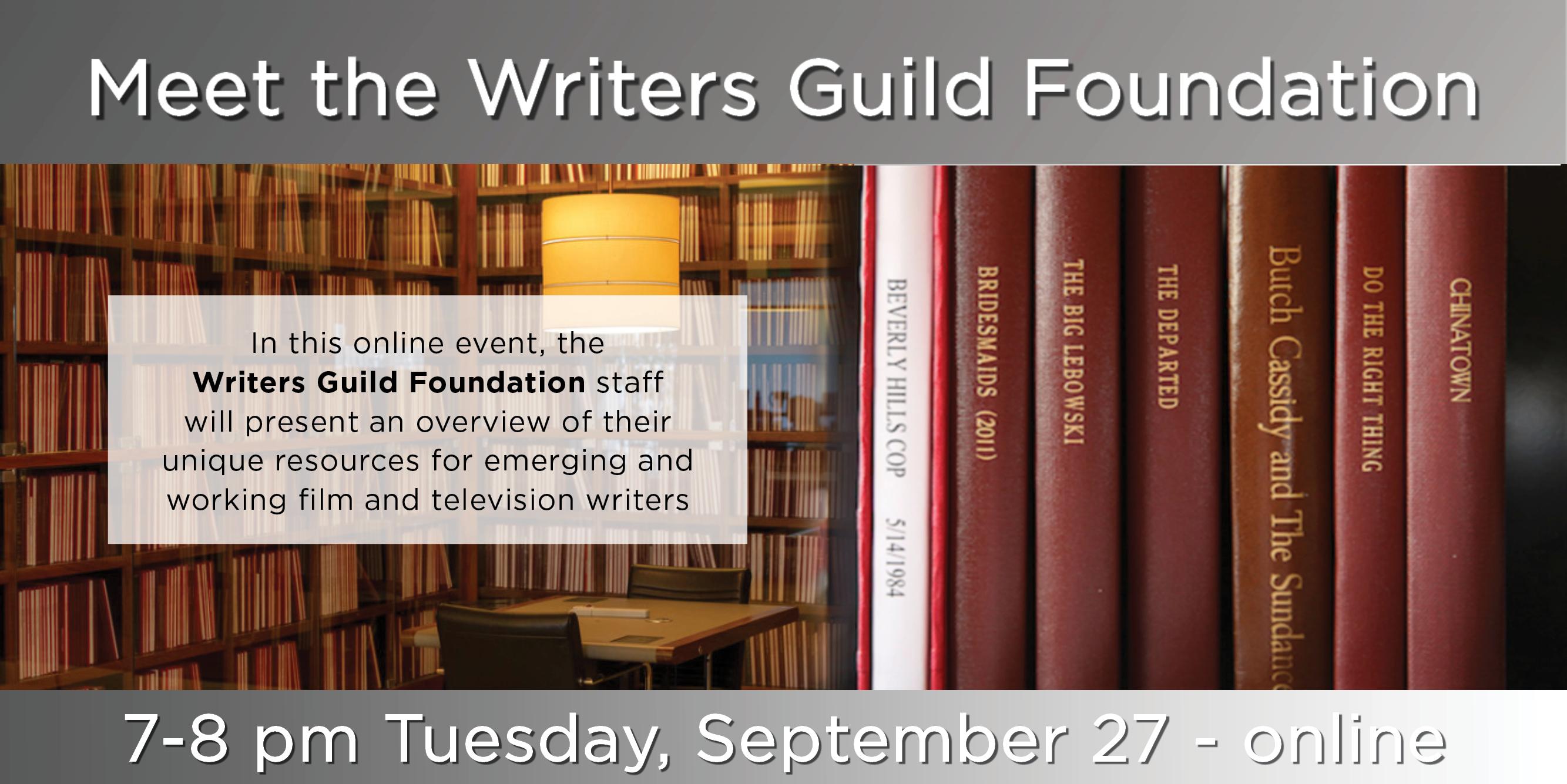 Did you know LA was home to a library filled with over 40,000 film and TV scripts?
The Writers Guild Foundation staff will present an overview of their unique resources for emerging and working writers, including public programs and their remarkable library of scripts and archives.
Meet the Writers Guild Foundation, a nonprofit organization dedicated to preserving and promoting the history and craft of writing for the screen. Along with managing the Shavelson-Webb Library and Archives, the Foundation also hosts public events featuring film and TV writers as well as community outreach programs connecting screenwriters with underserved communities. On this evening, hear from Writers Guild Foundation staff and learn how to best use this unique resource for emerging and working writers.
Our panelists are Enid Portuguez, Communications and Events Director, Lauren O'Connor, Librarian, Lawrence Silveira, Development Manager, and Hilary Swett, Librarian and Archivist.
Register Here