Adapting to High Heat - How Rising Temperatures Affect Our Planet & Health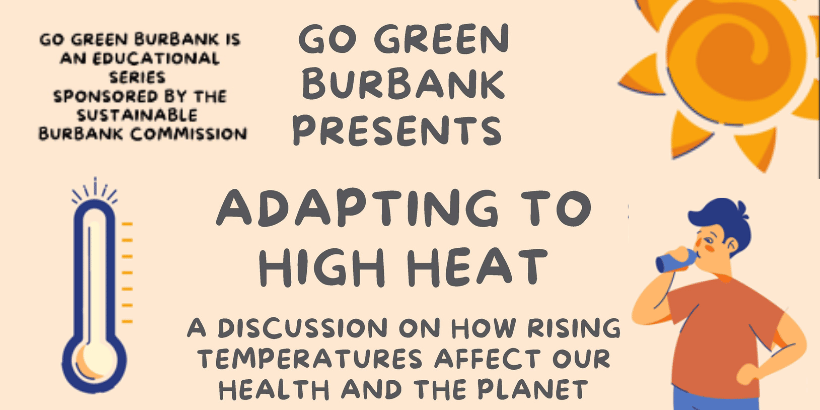 Join the Sustainable Burbank Commission for another Go Green Burbank Educational Series panel discussion. "Adapting to High Heat" will take a look at how rising temperatures affect our health and our environment.

Speakers will include:
Dr. Futernick, Medical Director of the Emergency Room, California Hospital Medical Center

Pacoima Beautiful, Organizing Director, Felipe Escobar, speaking on heat island effect/cool streets project

Eileen Garcia, TreePeople, Director of Community Forestry, speaking on the importance of shade tree canopy to mitigate the impact of high heat.
Contact zerowaste@burbankca.gov for additional information.
Event Snapshot
Location
Community Services Building - Community Room #104
150 N. Third St.
Burbank, CA 91502