Waste Warrior Program Registration Deadline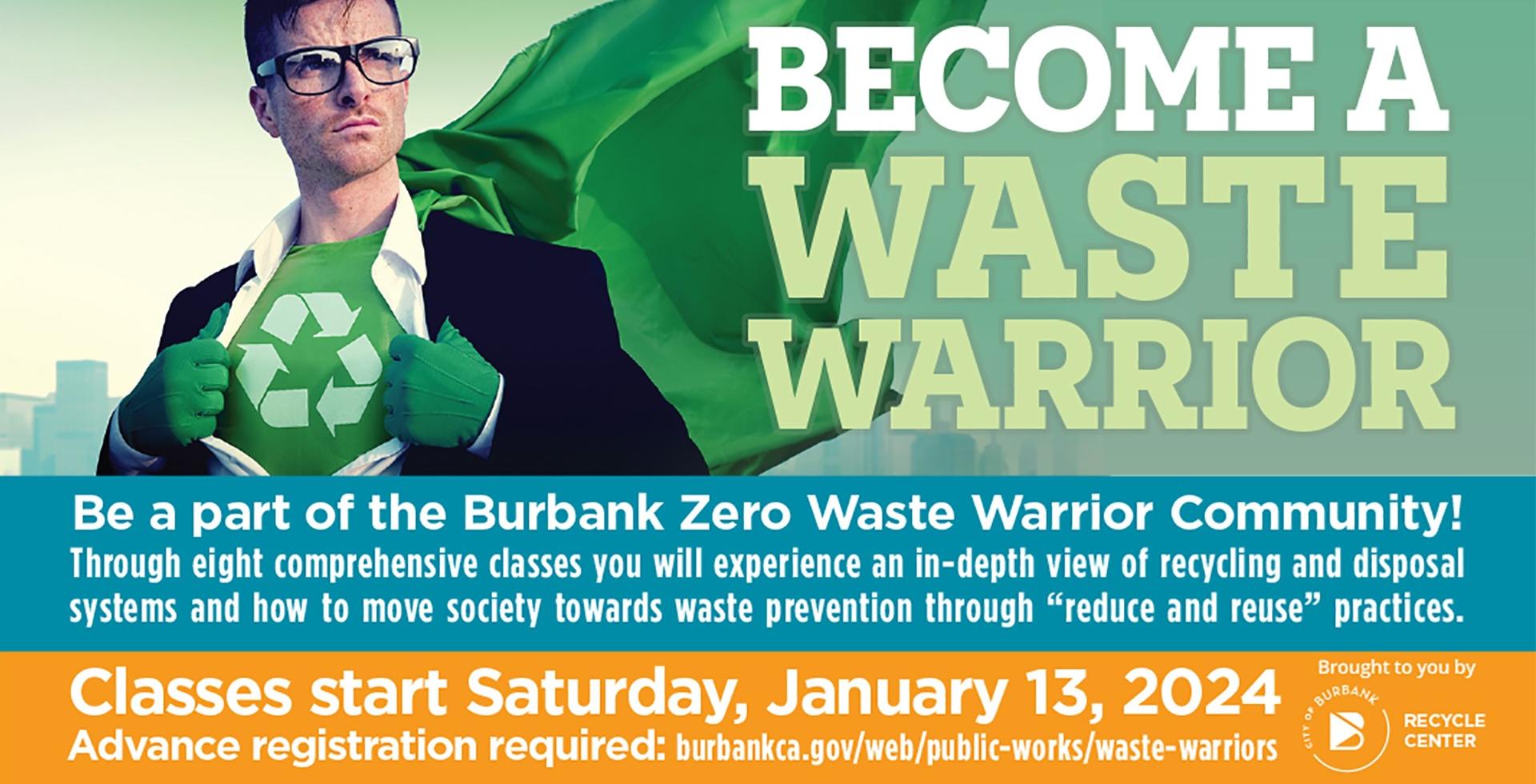 Burbank Recycle Center's Waste Warrior Program
Join the few, the proud, the Waste Warriors! It's a rare insiders look at how the disposal system really works and what we can all do to change how society views and treats "waste".
This free resident training includes lively discussions, hands on learning, tours, guest lecturers from experts in various fields, and instruction from Burbank Recycle Center staff. It will feel like you achieved a MDR ("Masters in Disposal Reality")!

Meet other committed residents like you and even become a part of our Waste Warrior alumni network!
Classes begin January 13th and go through March 30th. (This is not an online course)
Advance registration is required.
Register Here
Event Snapshot
Location
Burbank Recycle Center
500 S. Flower St.
Burbank, CA 91502