null
Burbank Police Community Bulletin: Parking Enforcement Services
May 17, 2023 - The Burbank Police Department (Department) manages parking enforcement within the City and is responsible for maintaining traffic safety by enforcing parking laws, removing vehicles that are obstructing the roadway, and impounding abandoned vehicles.
The Department's parking enforcement program issues parking citations to violators of the Burbank Municipal Code (BMC) and the California Vehicle Code (CVC). These types of violations include but are not limited to, illegal parking in restricted areas, overtime parking in commercial areas and residential neighborhoods, 72-hour parking restrictions, and street sweeping violations.
Over the past several years, the Department has experienced challenges in providing continuous effective parking enforcement services for the City. Challenges for the program include difficulty recruiting and retaining a stable, well-trained, and experienced workforce. To address these challenges, the City Council approved a proposal by the Department to implement a one-year pilot program working with a third-party professional service provider to supplement existing parking enforcement services to meet the needs of the City.
The Department has selected LAZ Parking California LLC (LAZ Parking) for the provision of parking enforcement services for the City, as permitted by the BMC. LAZ Parking has over forty years of experience in conducting parking enforcement services and provides services in cities of various sizes throughout the country, some of which in Los Angeles County include West Hollywood, Inglewood, Long Beach, and Manhattan Beach.
On June 1, 2023, LAZ Parking will begin parking enforcement services throughout the City. All LAZ Parking personnel will be wearing blue polo-style uniforms with "City of Burbank Parking Enforcement" clearly visible on the shirt sleeves and they will be driving clearly identifiable white Toyota Corollas with "City of Burbank Parking Enforcement" on the sides.
Parking enforcement will begin with warnings being issued from June 1, 2023, through June 14, 2023. Parking enforcement citations will be issued beginning June 15, 2023.
###
Questions regarding this statement should be directed to Sergeant Brent Fekety at (818) 238-3240 or BFekety@burbankca.gov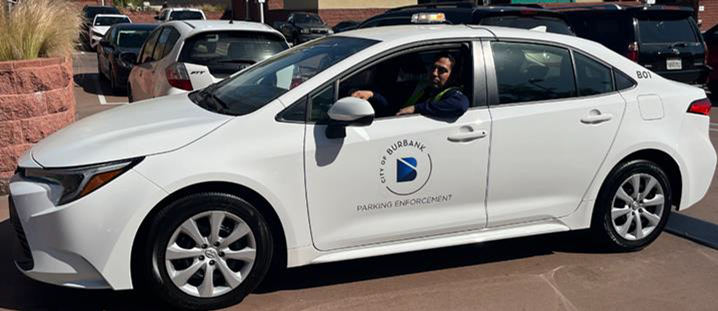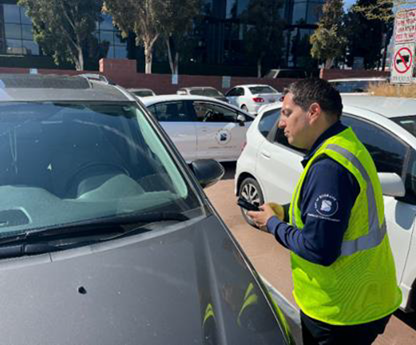 Published on: May 17, 2023
04:07 PM