null
Caltrans Traffic Advisory: Overnight Closures of I-5 Ramps in Burbank and Sun Valley Area of Los Angeles
For Immediate Release - Traffic Advisory
Some On- and Off-Ramps to be Closed at Night for Pavement Construction
LOS ANGELES, CA (May 17, 2023) — The California Department of Transportation (Caltrans) advises motorists to expect overnight closures of some Interstate 5 on-ramps and off-ramps in the San Fernando Valley area of Los Angeles and Burbank starting tonight (May 17) and continuing through mid-summer.
Crews are repairing and constructing asphalt pavement at multiple on- and off-ramps on I-5.
This week and next week, motorists may experience intermittent overnight closures at on- and off-ramps on northbound or southbound I-5 at Buena Vista Street, Hollywood Way, Sunland Boulevard, Tuxford Street, Lankershim Boulevard and Sheldon Street.
Detours will be provided where ramps are closed. Crews will start closing ramps at 7 p.m. and will reopen all ramps by 6 a.m. each day.
This Caltrans project includes repaving the shoulders of the freeway, replacement of individual concrete slabs on the freeway, and installation of more than 136,000 linear feet of high-visibility 6-inch-wide lane striping.
These repairs and upgrades are intended to increase the service life of the roadway and improve ride quality for travelers. The contractor on the $8.3 million project is C.A. Rasmussen Inc. of Valencia.
During the project, the Southbound I-5 Penrose Street off- and on-ramps may be closed intermittently due to an adjacent staging area for construction crews. Caltrans reminds motorists to "Be Work Zone Alert" and "Slow For The Cone Zone."
To check current closures online at any time, visit QuickMap.dot.ca.gov
###
Caltrans Media Contact
Michael Comeaux
(213) 500-5840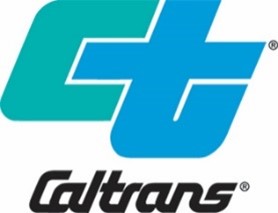 Published on: May 17, 2023
03:19 PM