null
City of Burbank Awarded 2022 MarCom Platinum Award
Burbank, CA (February 15, 2023) - On Tuesday, February 14, 2023 the Burbank City Council was presented with the 2022 MarCom Platinum Award for the success of the 2021 Chow Down Burbank Restaurant Campaign. This award is internationally recognized and was given to only one winner out of 6,600 applicants.
The Chow Down Burbank Restaurant Campaign was a 90-day full scale digital campaign designed to help local restaurants recover from the COVID-19 pandemic. Made possible by funding from the City of Burbank, Chow Down Burbank helped small businesses survive and keep doors open by informing the community of various take-out options, outdoor accommodations, and a delicious selection of restaurants to explore.
With the help from Counterintuity, a digital marketing agency that specializes in marketing strategy and online advertising, residents and community members were encouraged to sample new restaurants and expand their taste palates in effort to support the recovery of Burbank's restaurant economy.
Executive Director of the Burbank Chamber of Commerce, Jamie Keyser, and Chief Executive Officer of Counterintuity, Lee Wochner, and members of the Counterintuity team were in attendance to present the award to council.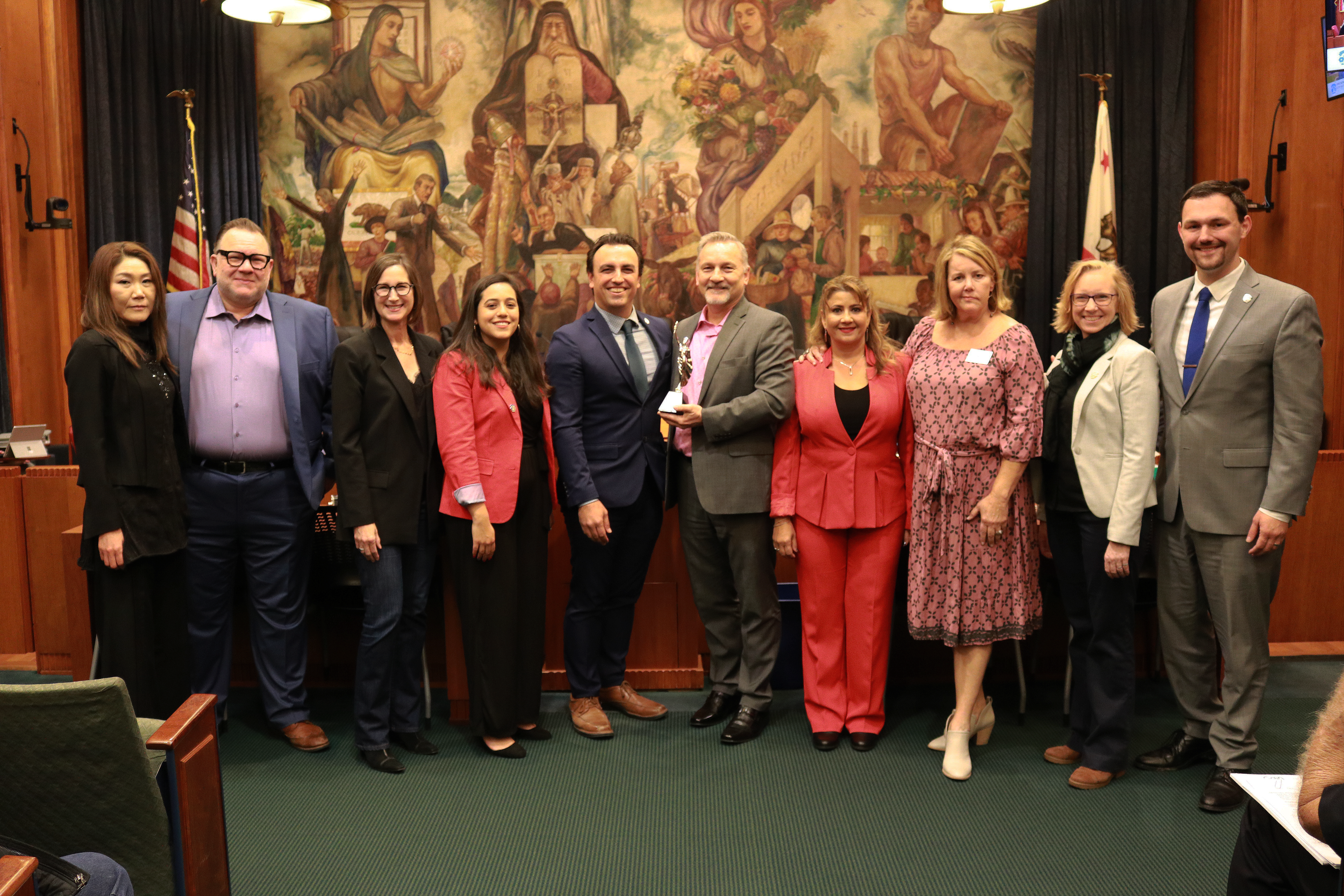 Published on: February 15, 2023
11:34 AM