null
LADWP Construction Notice: Groundwater Monitoring Wells Installation at W Lutge Ave., Burbank
Project Description
On Monday, May, 22, 2023, the Los Angeles Department of Water and Power (LADWP) will start setting up the work area in preparation for a groundwater monitoring well to be constructed on the east side of W Lutge Ave between Victory Blvd and S Chavez St in the City of Burbank [see map for designated work area]. This monitoring well will be used to evaluate the condition of the groundwater and will not be used to supply water to Burbank or to LADWP customers. Construction is expected to be completed by mid-August 2023.
LADWP contractor crews will construct the well in three phases.
Phase 1: Crews set-up the construction work area, including a drill rig, support vehicles, waste storage containers, and sound barriers to suppress equipment noise as much as possible. Drilling begins and continues for about two months.
Phase 2: Crews install the well casing, which requires continuous construction, including some overnight work for about one week. The drill rig and most equipment will then be removed and cleaning of the well will take place, utilizing a smaller pump rig (about 6 weeks).
Phase 3: Crews install well pumps and finish the top of the well to make it flush with the street. This work will take approximately one week. All lanes, street parking and sidewalks will be reopened.
What to Expect During Construction
Normal work hours are 7AM to 7PM, Monday through Friday. If overnight construction is necessary (only possible during Phase 2 - Well Installation), neighbors will be given 48 hours advanced notice.
W Lutge will be reduced to one southbound lane from Victory Blvd to S Chavez St.
Street parking will be restricted on both sides of W Lutge Ave between Victory Blvd and just south of the alley.
For the safety of the public, sidewalks in the work area will be closed.
Construction will not affect your water or power service unless unforeseen circumstances require a service interruption.
Project website: www.ladwp.com/remediation (click on Southern Well Fields tab)
Construction Contacts
Christina Holland
LADWP Community Liaison
(213) 367-1076
Christina.Holland@ladwp.com
Randall Hirata
LADWP Project Manager
(213) 367-4180
Randall.Hirata@ladwp.com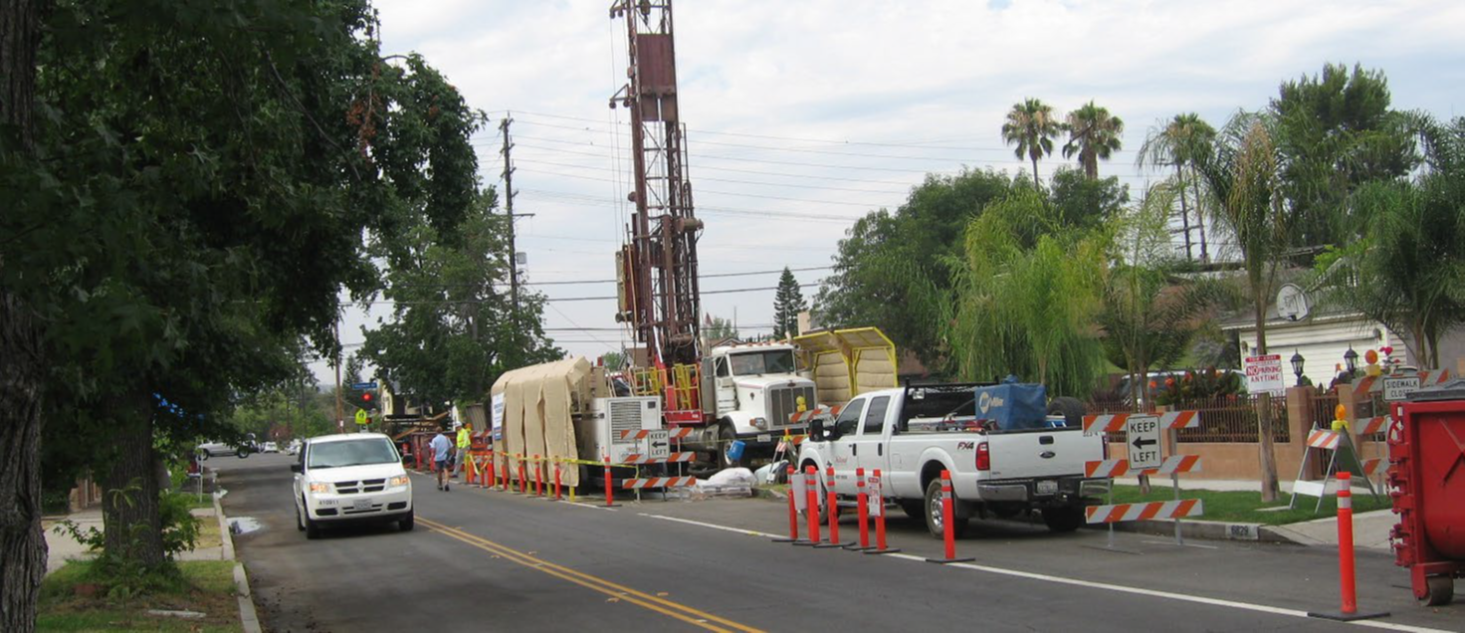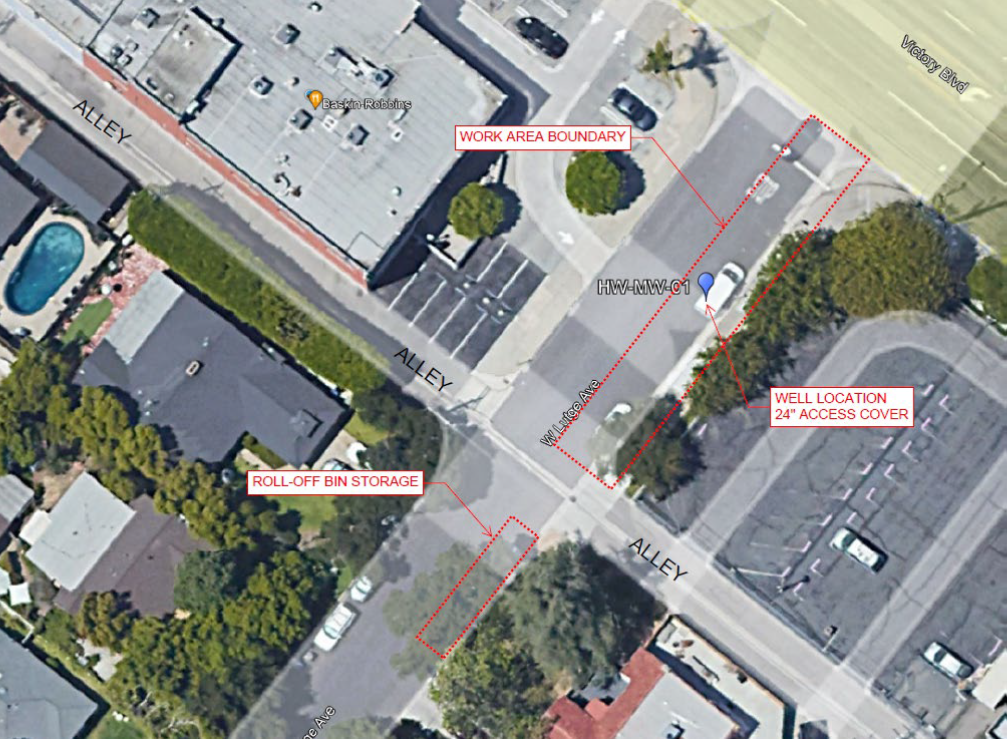 Published on: May 18, 2023
07:16 AM