null
Pollywog Park Area of Griffith Park Habitat Restoration Project
The United States Army Corps of Engineers and City of Los Angeles will soon begin site investigation in support of a habitat restoration of the "Pollywog" vacant parcel of land in the City of Los Angeles immediately adjacent to the Burbank Rancho.
The project, called the Pollywog Park Area of Griffith Park Habitat Restoration Project, will regrade the area, create bioswales, remove invasive plantings, and install native/riparian plantings that would restore the habitat of this parcel and contribute to water runoff infiltration adjacent to the Los Angeles River.
This City of LA project would preserve existing equestrian trails and walking paths on the parcel which connect to an equestrian tunnel under State Route 134 and further to Griffith Park trail. Please see the flyer below for project plans and active site working hours.
For questions or to request more information about this City of LA project, please email CESPL-LARER@usace.army.mil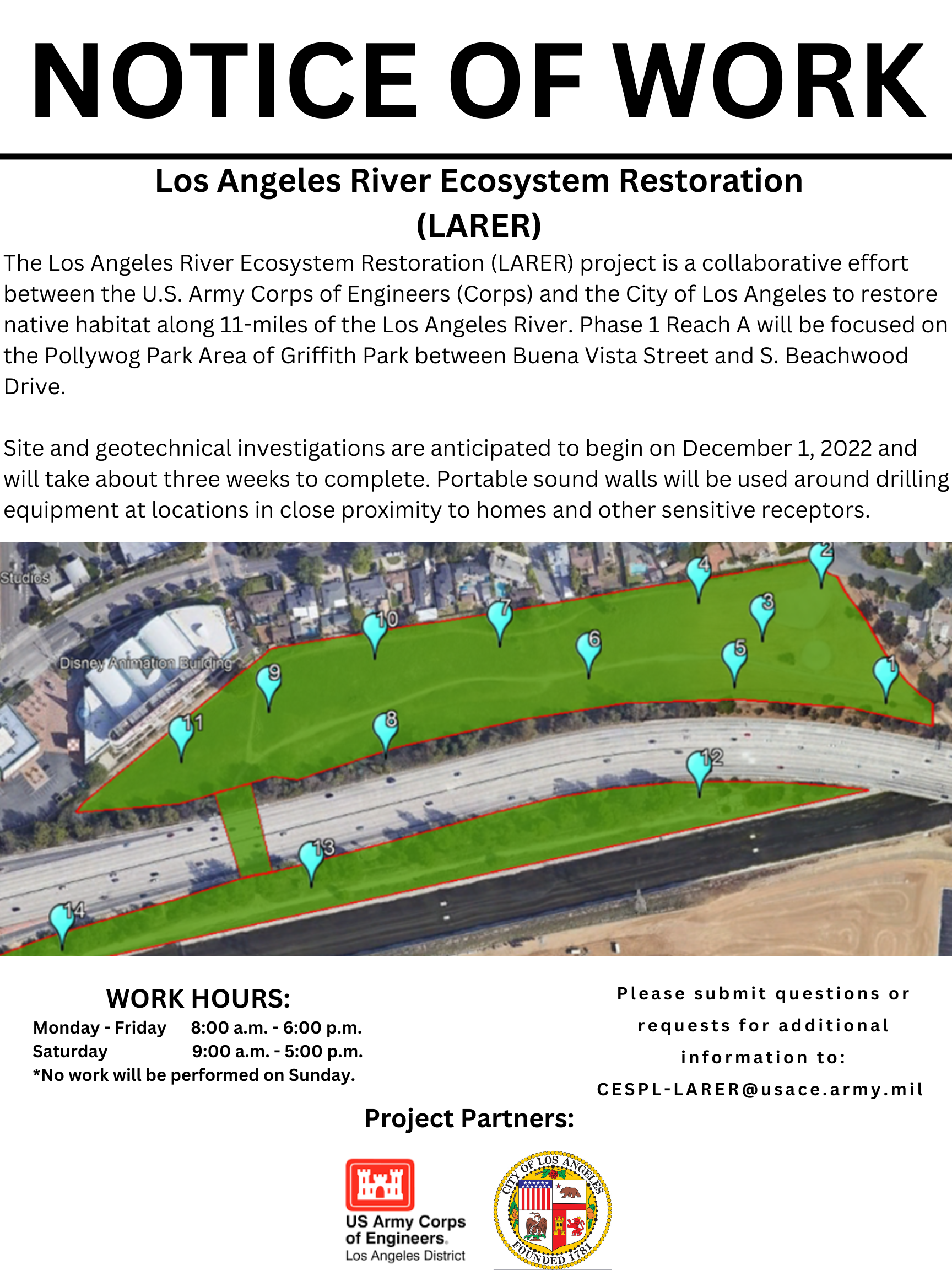 Published on: November 28, 2022
02:10 PM