Infrastructure, Data, & DevOps
"Real change, enduring change happens one step at a time." - RBG
Infrastructure, Data, and DevOps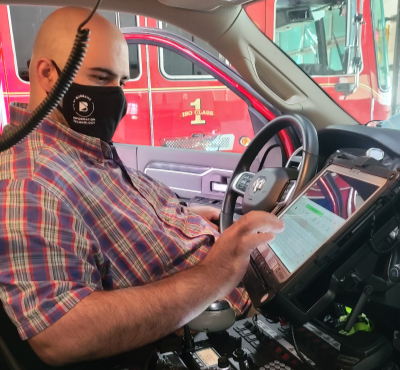 The Infrastructure, Data, and DevOps division handles the City's computers, networks, and digital data.
We use the latest technology to provide access to digital services on any device, anywhere, anytime.
Our services fall into a range of areas, including the following below.
We provide and manage all data center and cloud computing services for the City.
We provide and manage all computers, servers, and storage solutions for the City.
We provide and manage network connectivity for all city departments and city services to the public.
We provide and manage private and public Wi-Fi services such as those available in Downtown Burbank.
We manage IoT (Internet of Things) devices and data that support city services such as public safety, lighting, mobility, traffic, and parking.
We enable productive working environments by providing and maintaining the latest collaboration and conferencing technologies, like document sharing and online visual collaboration solutions.
We simplify information sharing by providing and maintaining the latest solutions in information sharing.
We provide audio-video conferencing for all city departments, as well as all virtual community meetings.
We manage the City's data, data integrity, security and privacy.
We enable information sharing across many platforms.
We perform data identification, analysis and modeling to support digital services.
We automate processes like cloud infrastructure, configuration and software deployment processes.
We provide and maintain built-in quality for long lasting development platforms.
We support technology solution improvements like leveraging as-a-service deployments, infrastructure as code, containers and more.