921-1001 W. Riverside Drive (Pickwick Project Site)
921-1001 W. Riverside Drive
The Project includes the construction of 96 three-story residential townhomes.
ADDRESS:
921-1001 W. Riverside Drive
Burbank, CA 91506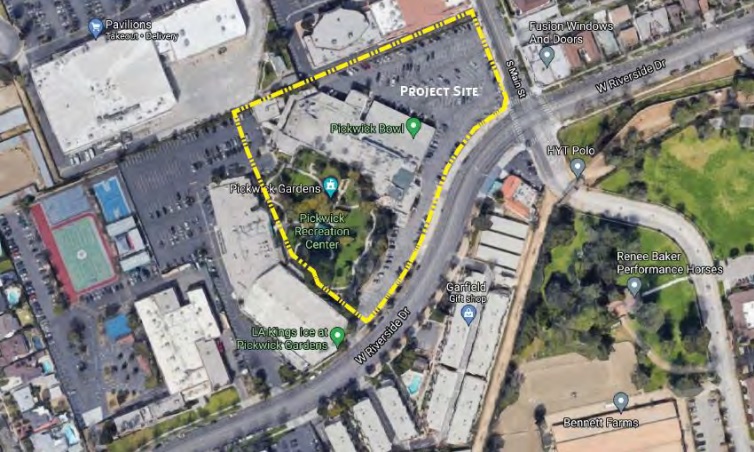 An SB 35 Ministerial Design Review to demolish the existing Pickwick bowling alley and construct 96, three-story residential townhome units ranging from 1,333 to 1,912 sq. ft. in size on a 5.05 acre site. A Tentative Tract Map is also proposed which will allow for the air-rights ownership of the units as part of the purchase. Project description updated on March 2, 2022.
Project Status as of February 2022 the applicant submitted their SB 35 application for Ministerial Design Review. The plans and application can be viewed under the "Document" tab.

Special City Council Meeting was held on April 18, 2022 at 5:00 PM. The Council voted 5-0 to deny the Project. Below please find the link to view the Resolution denying the project.