921-1001 W. Riversie Drive (Pickwick Project Site)
921-1001 W. Riverside Drive
The Project includes the construction of 96 three-story residential townhomes.
ADDRESS:
921-1001 W. Riverside Drive
Burbank, CA 91506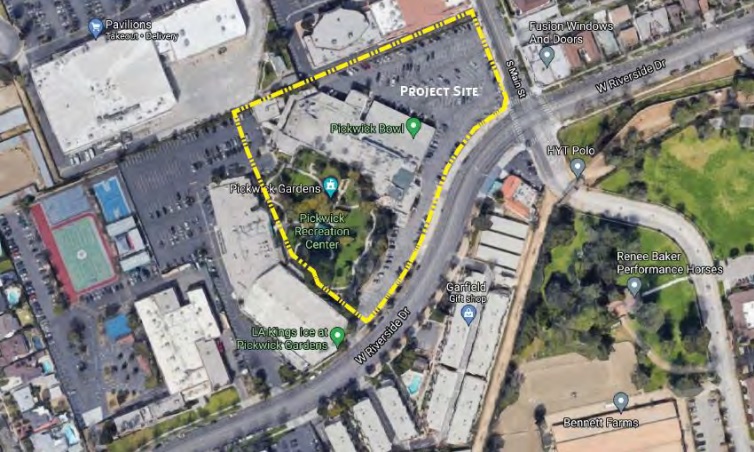 On July 1, 2021, the City of Burbank received a Notice of Intent (NOI) to submit a Streamlined Ministerial Approval Process pursuant to Government Code Section 65913.4 to construct 96, three-story residential townhome units from 1,200 to 1,850 sq. ft. on a 5.1-acre site. Each townhome is proposed to have a two-car attached garage and private decks or patios at 921-1001 Riverside Drive. A common private open space area of 24,000 sq. ft. and second private open space area of 6,000 sq. ft. will be provided for the residents. The applicant proposes for sale units and is offering to reserve 10 of the units for purchase to low-income residents (80% of AMI). The proposal includes demolition of an existing 51,082 sq. ft. (Pickwick) bowling alley and a 2,713 sq. ft. ancillary building.
Project Status as of November 2021: The Notice of Intent process has been completed and the City is currently undertaking tribal consultation as outlined in California Government Code section 65913.4(b).