3700 Riverside Drive
A mixed-use develoment project consisting of condominium units, restaurant/retail use, pocket park, and parking.

ADDRESS:
3700 Riverside Drive
Burbank, CA 91505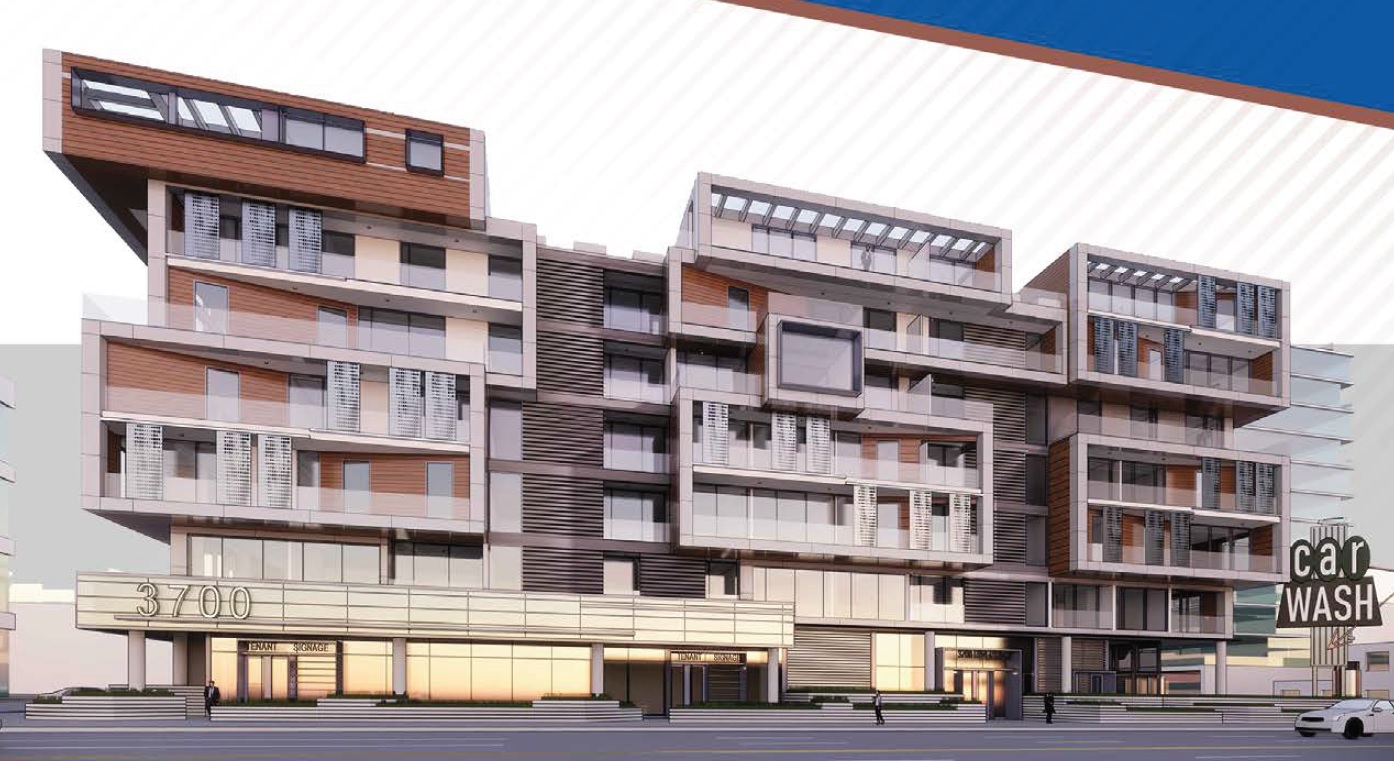 The project proposes the development of a seven-story mixed-use development that consist of 49 condominium units, 2,000 square feet of ground level restaurant/retail use, a pocket park, and surface and subterranean parking. The condominiums would consist of one to three bedroom units ranging in size from 900 to 2,000 gross square feet. Additionally, four of the 49 condominiums would be developed as affordable housing units for very low income households.
Below is a list of the upcoming public meetings. In the interest of public health and safety these meetings will be held virtually. The options for participating are identified below.
A recording of the meetings will be uploaded following each meeting.
Meeting Date: December 13, 2021, at 6:00PM

Instruction to View and Comment During Meeting: To be provided a week before the meeting.
The City of Burbank Planning Division has released the Draft Environmental Impact Report (EIR) for the proposed 3700 Riverside Drive Mixed-Use Project (Project). The EIR is available for a 45-day review period beginning November 29, 2021, through January 12, 2022.
Please provide any comments you may have on this Draft EIR in writing by January 12, 2022, to:
Daniel Villa, Senior Planner
Community Development Department
Planning Division
150 North Third Street
Burbank, California 91510
You may also email your response to
dvilla@burbankca.gov
. Please include "3700 Riverside Drive Mixed-Use Project" in the subject line and include the name of a contact person.
The Burbank Planning Board will hold a public meeting on December 13, 2021, at 6:00 p.m. to receive public comments on this Draft EIR. The meeting will be held via video/telephone conference. Instructions on how to view the meeting and submit comments during the meeting will be posted online on this Project Page one week prior to the meeting date.