Current Construction Projects
LADWP is working on the River Supply Conduit (RSC) Improvement Upper Reach Unit 7 Project, which consists of installing 13,325 linear-feet of 78-inch diameter welded steel pipeline primarily within a tunnel.
The project is located in the Burbank area. The tunnel begins at Johnny Carson Park South, located south of the 134 Freeway, in Burbank, and continues northwest under Whitnall Highway to join RSC Unit 6 near Biloxi Avenue and West Burbank Boulevard.
For more information, please visit
Los Angeles Water and Power
.
CalRecycle Project Acknowledgment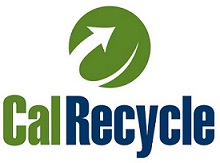 Thanks to grant funding from the California Department of Resources Recycling and Recovery (CalRecycle), the City of Burbank started phase ten of our initial ten-year cycle of the Citywide Annual Local/Residential Street Rehabilitation Program.
This phase improved local and residential streets with pavement conditions rated poor and below in mainly airport adjacent neighborhoods.
Project improvements include the resurfacing of roads and removal and reconstruction of damaged or substandard curbs, gutters, sidewalks, driveways, and pedestrian ramps. A total of 843,108 pounds of crumb rubber was used in the project which diverted 70,259 passenger tire equivalent (PTE)'s of waste tires from landfills!