Recycle Center Landing Page Intro
Reduce, reuse, then recycle.
We are committed to helping residents and businesses prevent waste by providing workshops, resources and public outreach. Our multi-purpose facility processes curbside recyclables and offers easy drop off services.
Commercial Businesses are required to arrange for organic recycling hauling service on January 1, 2022. The Residential curbside program will collect food scraps in the green cart starting July 1st. Visit our
SB1383 page
for more information.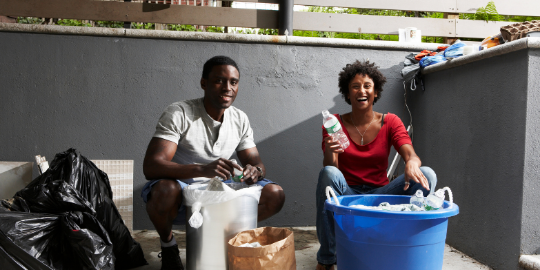 Be Cart Smart! Learn "where it goes" and how you can do your part to reduce waste.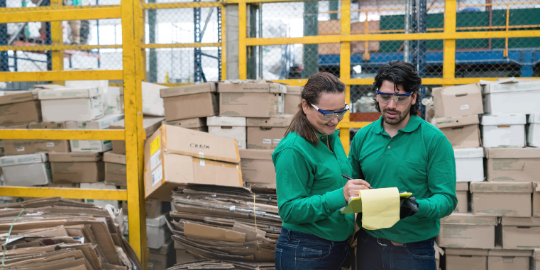 Get information on waste hauling services as well as commercial and multi-family compliance with state mandates.
LOCATION, HOURS, & CONTACT
Location
Recycle Center
500 S. Flower St.
Burbank, CA 91502
Drop off Center* and Bottle & Cans
Monday through Friday
8:00 a.m. - 5:00 p.m.
Saturday
8:00 a.m. - 4:00 p.m.
Office and Drop Zone*
Monday through Friday
9:00 a.m. - 5:00 p.m.
*Electronic Drop Off not available on Saturdays and on
City Holidays
.