Recycle Center Landing Page Intro
Reduce, reuse, then recycle.
We are committed to helping residents and businesses prevent waste by providing workshops, resources and public outreach. Our multi-purpose facility processes curbside recyclables and offers easy drop off services.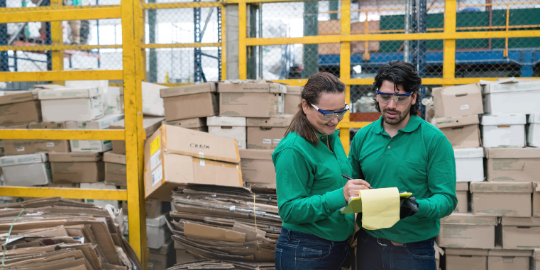 See the state mandates and local ordinances required of businesses and information for waste haulers.
LOCATION, HOURS, & CONTACT
Location
Recycle Center
500 S. Flower St.
Burbank, CA 91502
Hours

Drop off Center and Bottle & Cans
Monday through Friday
8:00 a.m. - 5:00 p.m.
Saturday
8:00 a.m. - 4:00 p.m.

Office and Drop Zone
Monday through Friday
9:00 a.m. - 5:00 p.m.