Water Reclamation & Sewer Systems
The Water Reclamation and Sewer Division is responsible for operating, maintaining, and constructing capital improvements on the City's sewer system, which consists of the Burbank Water Reclamation Plant (BWRP), two wastewater pump stations, and approximately 230 miles of sewer pipelines and manholes.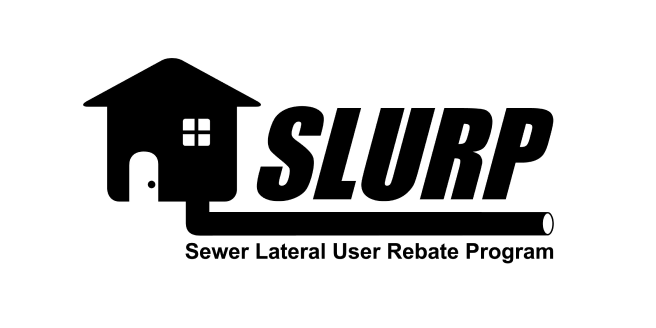 Earn a $150 credit on sewer service charges by scheduling a sewer lateral cleaning and video inspection.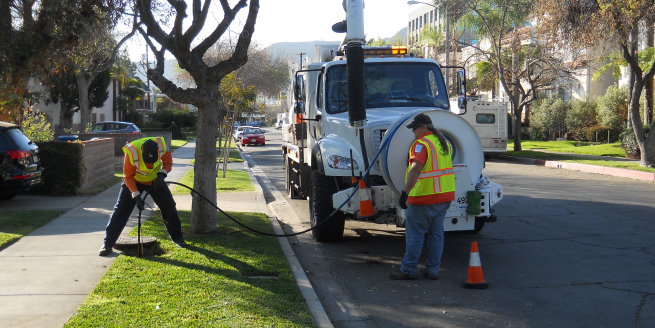 Learn about the City's Sewer Maintenance section, responsible for maintaining, replacing, and upgrading the City's sewer collection system when necessary.
Emergency Sewer Overflow?
Cooking grease washed down the kitchen sink can cause severe property damage and pose a significant health risk to the community. Fats, oils, and grease are common byproducts of cooking and enter the sewer system through kitchen sinks and floor drains. These materials stick to the inside of sewer pipes on private property and the inside of the City's sewer mainline, eventually causing blockages, backups and sewer overflows.

Sewer blockages and overflows on private property are extremely costly to repair and clean up. Sewer blockages can also attract vermin, creating serious health hazards. Businesses may face health code violations and closures, which can significantly affect business operations. Overflows on the public right-of-way can enter the storm drain system where the sewage is carried to local beaches, creating a dangerous public health hazard and exposing the City to large regulatory penalties.

The best way to avoid sewer blockages and overflows caused by fats, oils, and grease is to keep them out of the sewer system by implementing the following preventative measures at your home or business.
Install a grease interceptor. Make sure that the interceptor is designed to catch the amount of grease you anticipate creating.
Keep the grease interceptor in working order. Have the interceptor cleaned and serviced as often as called for by the manufacturer.
Dispose of leftover food in the trash. Scrape food from all serving, eating, and cooking surfaces into the trash for disposal instead of washing it down the drain, putting it down the garbage disposal, or flushing it down the toilet. Use baskets or strainers to catch leftover food.
Be cautious of chemicals or additives that claim to dissolve grease. Soaps, detergents, or other products may not be effective in dissolving grease and may simply pass grease down pipes allowing it to clog the sewer system in another area.
The Pretreatment Program (PDF) requires that all users in the City of Burbank that generate wastewater other than domestic sewage, obtain an Industrial Waste Discharge Permit or other control mechanism (BMC Title 8, Chapter 1, Section 503).

The purpose of the Pretreatment Program is to ensure that industrial users meet federal requirements for the treatment and disposal of their waste. The program is mandated by the U.S. Environmental Protection Agency and has been approved by the Regional Water Quality Control Board.

The Pretreatment Program places industrial users into one of eight classifications. Each user must pay a permit application fee and an annual inspection fee based on classification. Charges are also assessed for follow-up inspections for any violations of the permit requirements.
The Public Works Director authorized (PDF) Veolia to conduct the pretreatment program, including inspections of every facility involved with the discharge of wastewater to the City sewer system. There are six Veolia inspectors, which includes the Industrial Pretreatment Program Manager.
For more information regarding the Pretreatment Program, please contact the Industrial Pretreatment Program Coordinator at (818) 972-1115, Monday through Friday from 7:30 a.m. to 4:00 p.m.
LOCATION, HOURS, AND CONTACT
Location
150 N.Third Street
Burbank, CA 91502
Hours
Monday through Friday
8:00 a.m. - 12:00 p.m.
1:00 p.m. - 5:00 p.m.