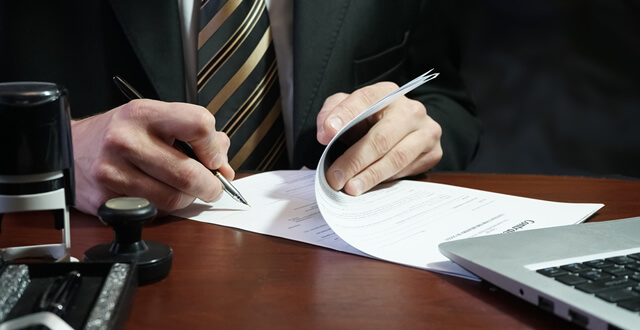 Hours
Tuesday & Thursday
1:00 p.m. to 5:00 p.m.

Wednesday & Friday 9:00 a.m. to 1:00 p.m

By appointment only
THE CITY OF BURBANK'S NOTARY SERVICES IS OPEN BY APPOINTMENT ONLY
We offer notary services to the general public. Notarization is the official fraud-deterrent process performed by Notaries Public that renders the important documents of everyday life as trustworthy. The three major kinds of notary acts are acknowledgements, jurats, and the certification of (copied) documents. If you need notary services please make sure to bring the documents that need notarization and valid identification.
FOR NOTARY SERVICES
Appointments are required for notary services, please call (818) 238-5340 or email BurbankLiveScan@burbankca.gov.
Please bring your Notary documentation with you to your appointment.
A valid government issued identification card is required to perform services (driver's license, U.S. passport, etc.).
The fee is $15 per signature.
We accept cash only, no exceptions.
The notary process will take between 10-15 minutes.