YOUTH EMPLOYMENT PROGRAMS - STEP
The Summer Trails Enhancement Program (STEP) offers youth a summer job which is divided into two parts.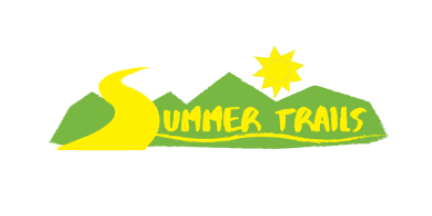 The first half is dedicated to learning professionalism and life skills through trainings held in a classroom setting. During the second half of the program, students spend their days in the Verdugo Hills clearing dry brush and beautifying hiking trails.

Students work in teams to accomplish projects and are supervised by a Youth Employment Coordinator, Team Leader, and Junior Team Leader.
Students who complete STEP receive:
100-200 hours of PAID WORK EXPERIENCE

Automatic eligibility for membership to GAIN Federal Credit Union and will receive training on how to enroll/information on Independent Advantage Program

College knowledge training sessions

Cover letter and resume writing workshops

CPR training and certification

Dress for Success guidance and practice

Effective team working skills

Interviewing skills

Money management and budgeting training

OSHA Safety training

Professional relationships with peers and City of Burbank supervisors

Safety attire and equipment (includes safety boots, glasses, gloves and necessary outerwear)

Summer Trails Program, certificate of completion, signed by the Mayor of Burbank
Sessions run during the summer (June through August)
Monday - Thursday: part-time hours (3-8 hours daily)
Friday: The top 10-15 students for the week receive the opportunity to work extra hours at the City of Burbank Starlight Bowl.
Applicants must be between 14-15 years of age by the start of the program in June.
No prior work experience required
Applicants must commit to the full duration of STEP. Scheduled training and work days are mandatory.
How to Apply
Applications available February through March of every year for the summer session from June through August.
Visit the City of Burbank website: https://www.governmentjobs.com/careers/burbankca
Click on the "Employment" link on the top right-hand corner of our website
Click on "Youth Services Worker – Summer Trails Enhancement Program" job link
Click on Apply
Log in or create an account with the City of Burbank
Hiring Process
Interviews for STEP are a competitive process and are held in March of every year.
Students who meet program requirements and submit a complete application will be notified of interview appointment by phone.
Students are to prepare for an oral interview as well as a written examination.
For questions, please call the Youth Employment Office at (818) 238-5324