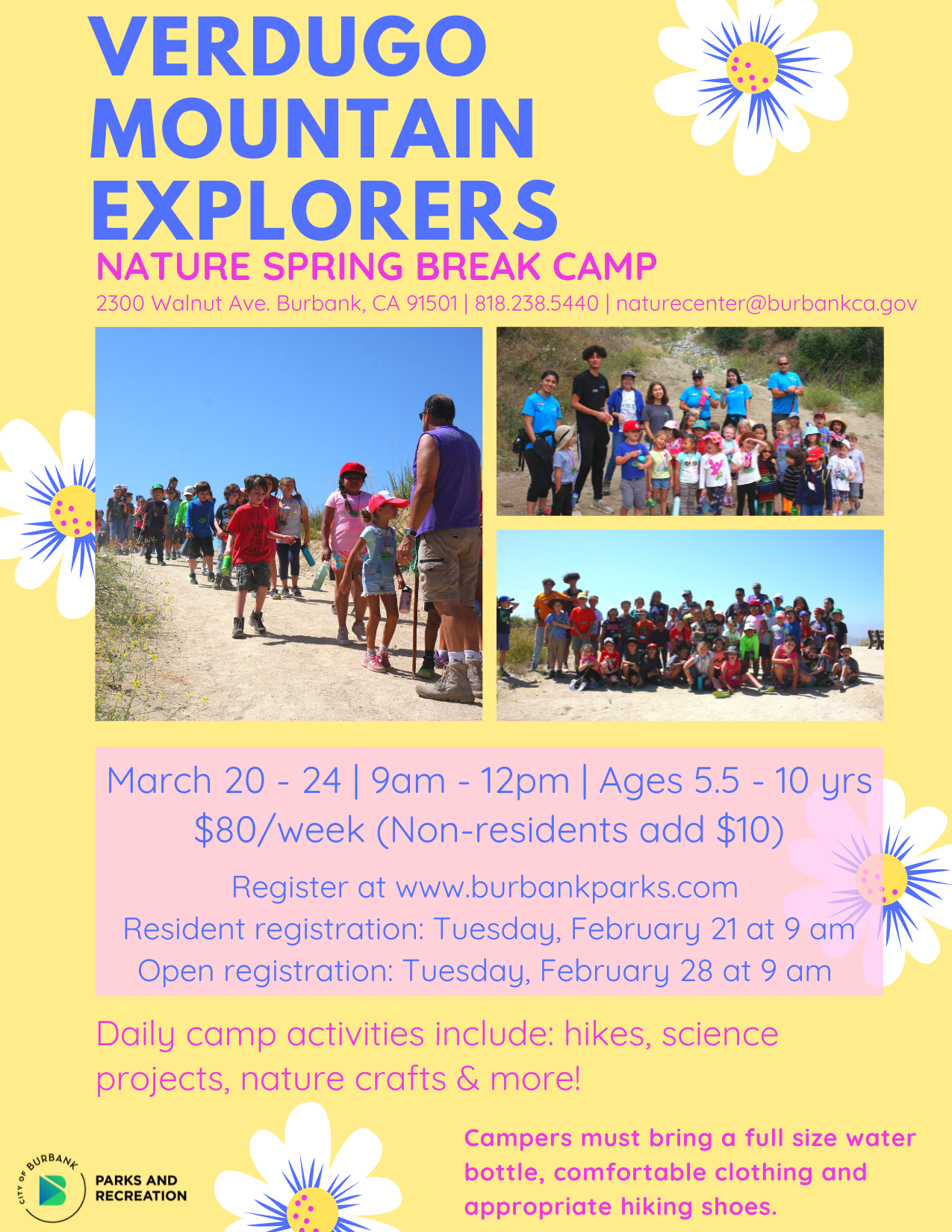 Register at www.burbankparks.com

Winter Break Camp
Registration in November 2023.

Spring Break Camp
Burbank Resident Registration: February 21, 2023 9 am
Open Registration: February 28, 2023 9 am

Summer Camp
Burbank Resident Registration: March 11 at 1 pm
Open Registration: March 21 at 9 am
A refund will be issued when a Refund Request Form is received at least 10 business days prior to the start of the week enrolled. No refunds will be issued after this time regardless of the reason of non-attendance.
For each week refunded, a $10 refund fee per child, per week is withheld regardless of reason for refund.

A refund will not be issued for days missed in a week and there are no make-up days. Session camp fees are non-transferable and may not be applied toward another camp, session balance, or program.

Any refund of camp fees may take up to one week after notification to be processed. After a refund has been issued, credit card refunds may take up to seven business days depending on your credit card company/bank and check refunds may take 3-6 weeks to receive.