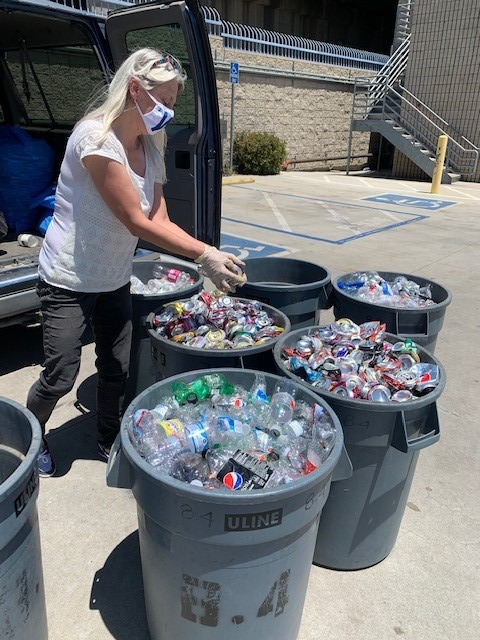 The Burbank Recycling is a State certified redemption center for the California Redemption Value (CRV) program. This service is operated by our facility partner, Burrtec Industries. Call (818) 276-0434 for current pricing.
Ready to redeem your bottles and cans? Here's how!
Covid-19 safety precautions
Face masks and social distancing required. Glove wearing and pre-sorting beverage containers is highly encouraged for your safety and to expedite the redemption process.

Check for CRV
Only beverage containers that are part of the CRV program qualify for cash back. Non-CRV materials must be removed.

Sort
Sort items by material type (plastic, glass, and aluminum) into separate containers.

Weigh
An attendant will weigh each container and give you a receipt.

Redeem
Bring your receipt to the cashier window to collect your payment.
Location, hours, & contact
Location
Recycle Center
500 S. Flower St.
Burbank, CA 91502
Hours
Drop off Center
Monday through Friday
8:00 a.m. - 5:00 p.m.
Saturday
8:00 a.m. - 4:00 p.m.