It is important to begin flood control measures in advance of the rainy season in order to allow ample time for planning and installing any necessary protective devices. Once large drainage flows and/or flood flows have begun, protective measures will be difficult, if not impossible, to initiate and be effective.
Even though growth may be seen on Burbank hillsides, it does not necessarily mean that the potential for mud flows has been removed. The danger of mud flows is still very real during large amounts of rainfall in short periods of time. Early preparation is the most effective way to protect properties. Residents and business owners are reminded to clear their properties' drainage benches, gutters and roof drains, and check sump pumps and drain lines to subterranean parking areas prior to storm events.
Free Sandbags
If you need sandbags for the upcoming rainy season, the City recommends stocking up at local home improvement stores or online retailers. If there is rain in the forecast, and sandbags were unavailable elsewhere, Burbank residents and businesses may receive up to 25 sandbags (with proof of residency and while supplies last). If more sandbags are needed, a representative from the Public Works Department will help determine how many more bags may be required, and authorize issuance of additional sandbags if deemed appropriate. However, the best way to prepare for the rainy season ahead of time is to obtain sandbags from local home improvement stores or online retailers.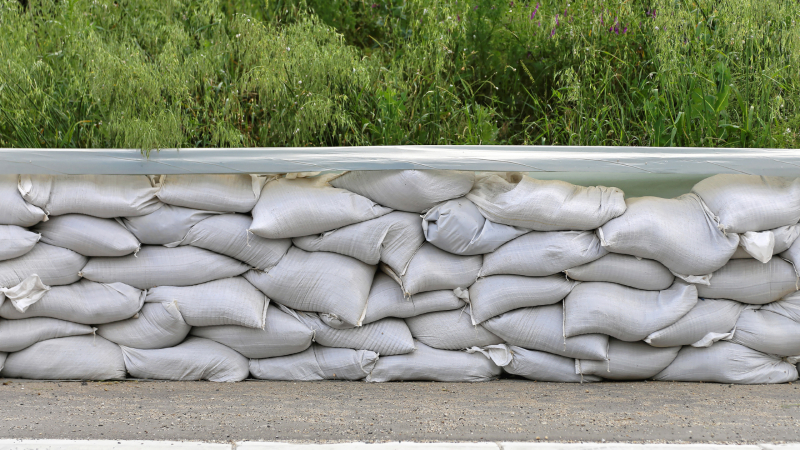 LOCATION, HOURS, & CONTACT
Location
Public Works Field Services
124 S. Lake Street
Burbank, CA 91502
Hours
Monday through Friday
7:30 a.m. - 4:00 p.m.