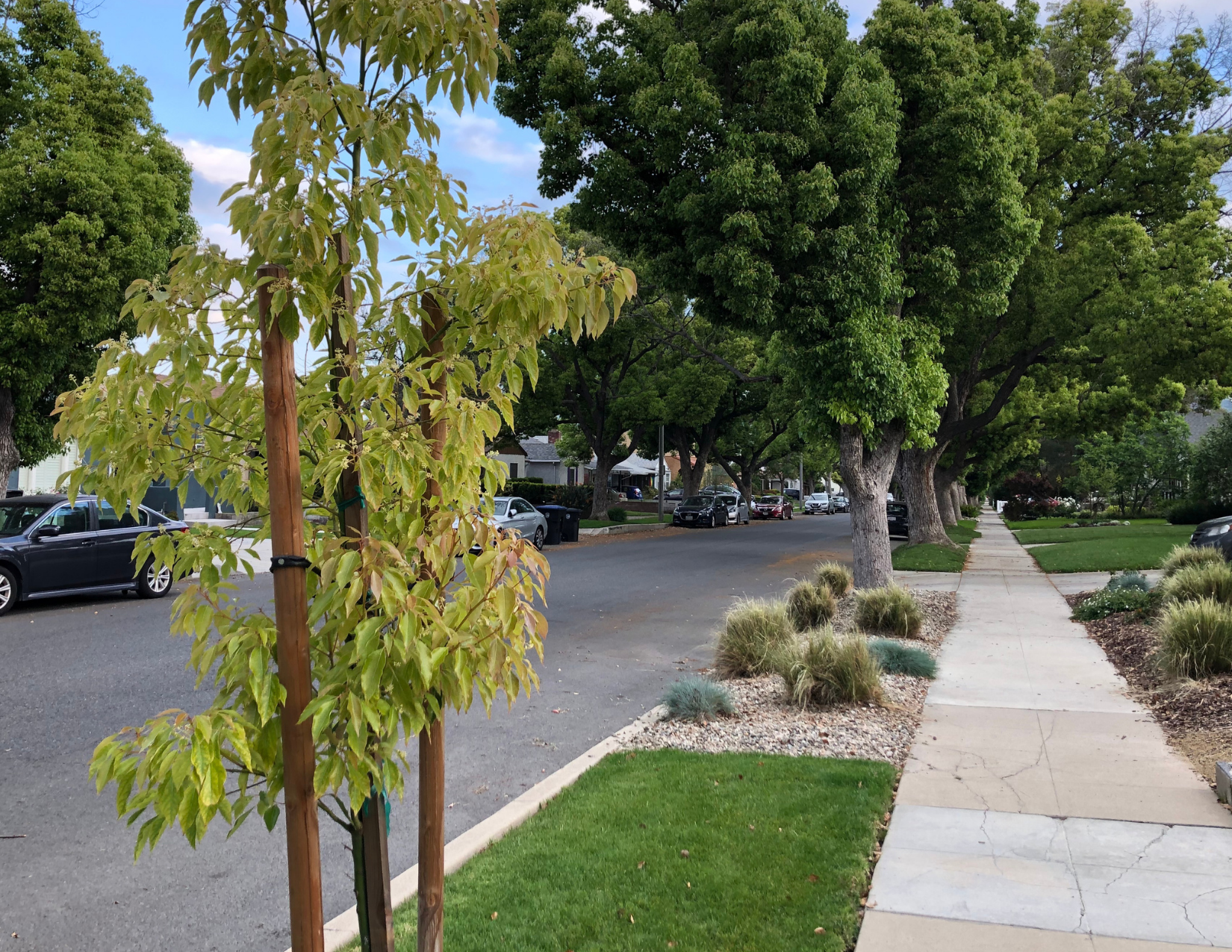 In 1977, Forestry Services staff were successful in applying for the recognition of Burbank as a "Tree City U.S.A." community. This was a newly established improvement and recognition program sponsored by the National Arbor Day Foundation.
Through the efforts of Forestry Services Section personnel, the City of Burbank has been honored as a "Tree City, U.S.A." community for over 40 consecutive years. In an effort to continue beautifying the community, City Council funds a free tree giveaway program to Burbank residents. A parkway tree is defined as a tree within City right-of-way, usually located between the sidewalk/property-line and curb.
The property owner is responsible for its watering and maintenance, as well as removal of weeds and debris from around the tree. The City controls only the right-of-way between the curb and private property line for street, sidewalk, and utility purposes, but does not own the land. The City does, however, trim the parkway trees only for the purpose of maintaining the appropriate clearance for pedestrians and vehicular traffic.
For more information call (818) 238-5304.