Reservations take place on:
Mondays @ 5:30 p.m. for Burbank Residents
Tuesdays @ 5:30 p.m. for non-Burbank Residents
Reservations are only available online at burbankparks.com.
Follow the directions on the "Welcome" tab to create an account.

Lap Swim Schedule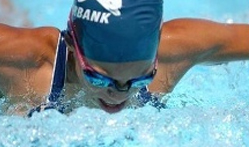 New schedules beginning July 23
NEW VAF July 23 - August 13, 2022
HOURS SUBJECT TO CHANGE WITHOUT NOTICE
Lap Swim Memberships & Fees
Burbank
Resident
55+Senior
Burbank Resident
Non-Resident
55+Senior
Non-Resident
Single Entrance
$5
$3
$7
$5
Monthly Membership


Valid for 30 days from date of purchase

$62
$37
$87
$62
Summer Membership


Unlimited May 30 - August 28

$170
$96
$244
$170
Annual Membership


Unlimited based on date of purchase

$412
$247
$577
$412
Lap Swim memberships and fees are valid at both the McCambridge Pool and Verdugo Aquatic Facility.
Last day to purchase Summer Membership is July 1st.
Please see our refund policy below for information about refunds.
Lap Swim Membership Refund Policy
A $10 refund processing fee will be assessed for each membership refund. A refund will not be issued for any membership with the remaining balance of the pass less than $10. Refunds on memberships are prorated based on the amount of time/number of uses remaining on the unused portion of the membership.
*Any lap swim passes purchased prior to October 2020 are no longer able to be refunded.*
For Lap Swim Membership refunds, please email
BurbankAquatics@burbankca.gov
.
For more information about our lap swim program please contact our Aquatics office
McCambridge Pool (Seasonal)
1515 N. Glenoaks Boulevard
Burbank, CA 91504
(818) 238-5381
Aquatic Office Hours:
Monday - Friday
8:00 a.m. - 6:00 p.m.

Saturday & Sunday
8:00 a.m. - 2:00 p.m.
Verdugo Aquatic Facility
3201 W. Verdugo Avenue
Burbank, CA 91505
(818) 238-5391