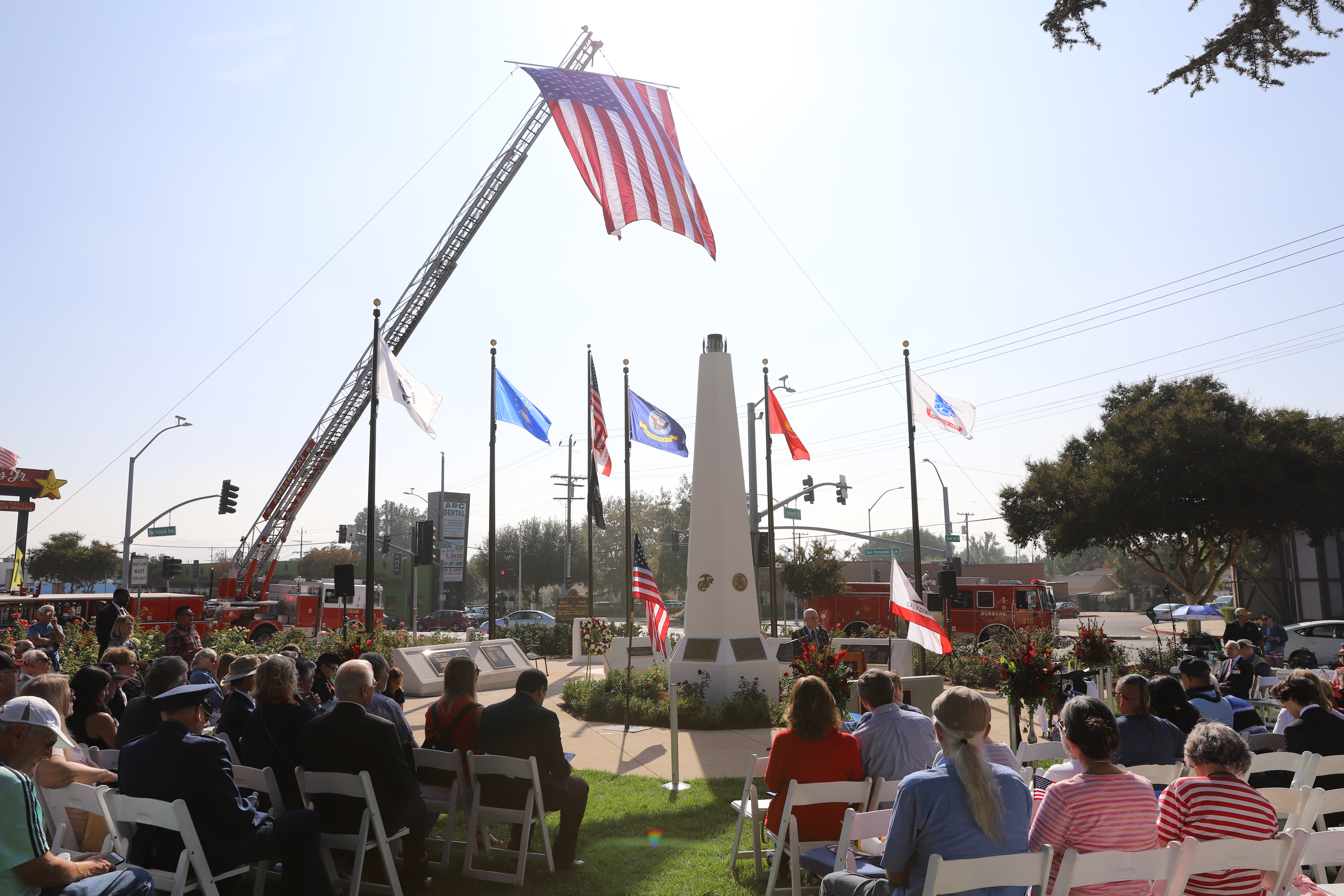 Veterans and Military Service Programs
Join us at McCambridge Veteran Memorial on Monday, May 29 for a ceremony featuring:
Pre-ceremony concert at 10:15 AM
Ceremony of the Rose | Condor Squadron Flyover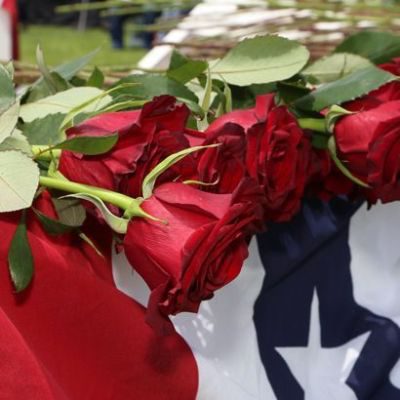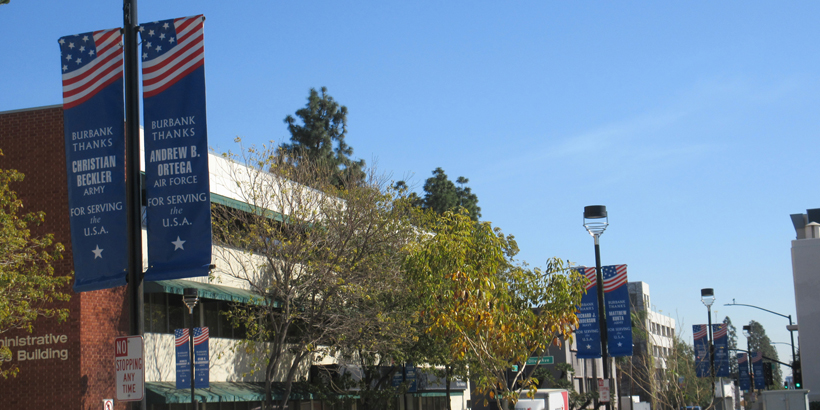 Military Service Recognition Program
The Military Service Recognition Program was established by the City of Burbank to honor and recognize currently serving, active military personnel from Burbank.
To qualify, honorees must meet the following requirements:
Active duty military personnel from the United States Armed Forces; AND
Current Burbank resident OR immediate family member of a Burbank resident.
Note: The honoree must have lived in Burbank at some point.
Price per banner: $225
Price includes: one (1) double sided 21"x76" vertical banner, production, installation/removal, and two-year display.
Renewal options are available after two-year display.
As an ongoing program, order forms will be accepted at any time by those who wish to purchase a banner. Banner installation takes place twice a year:
Installation: Early May | Order Deadline: March 15
Installation: Late October | Order Deadline: September 1
Banners will be located throughout Third Street between Olive Avenue and Burbank Boulevard. The installation location is at the discretion of the City.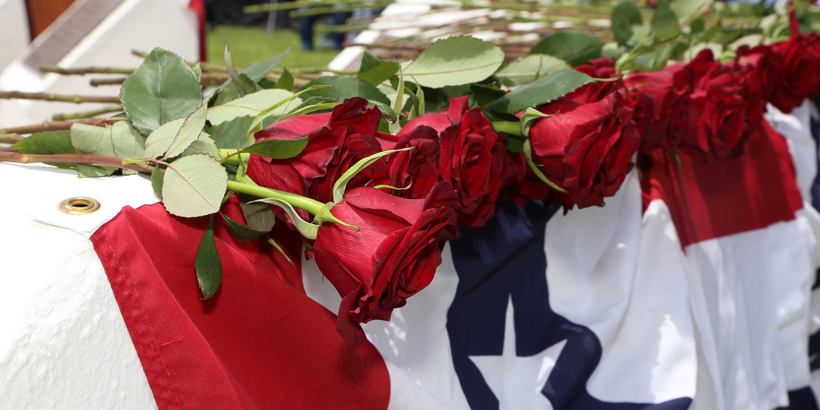 Monday, May 29 at 11:00 a.m. at the McCambridge Park War Memorial. Please check back for more information.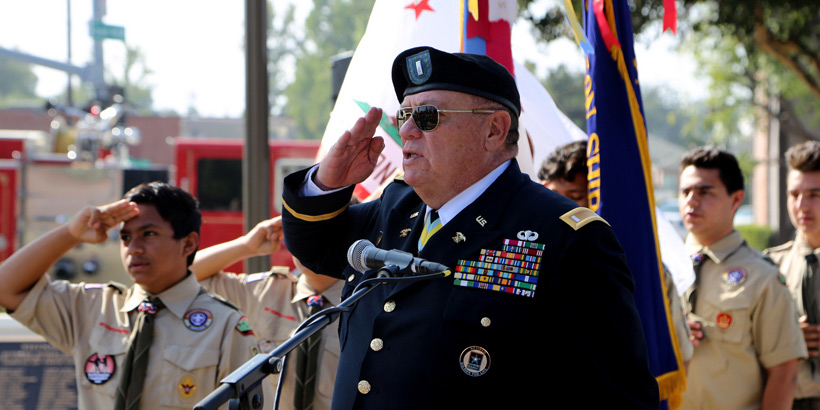 Friday, November 10 at 11:00 a.m. at the McCambridge Park War Memorial. Pre-Ceremony Concert by the Burbank Community Band at 10:15 a.m.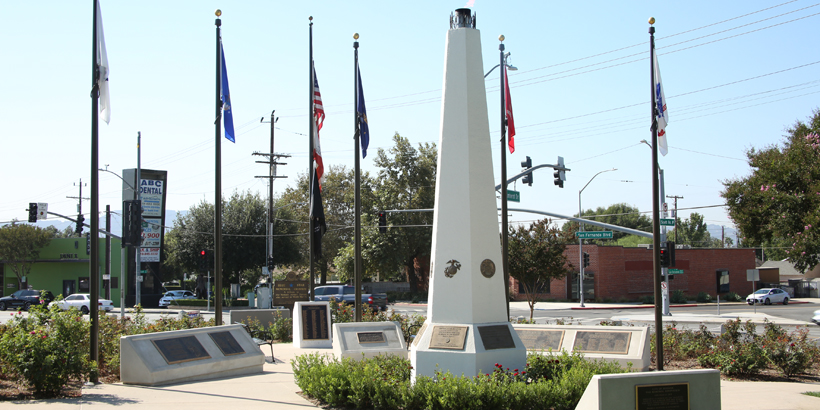 Provides the community a place to visit, host events, and pay tribute to those that gave the ultimate sacrifice for our freedom.
BURBANK VETERANS COMMITTEE
Established in 1994, the Burbank Veterans Committee assists in the planning and development of Memorial Day and Veterans Day ceremonies, coordinates community partnership efforts to support the Hands Across the Battlefield program, and plans special events and programs for veterans with community organizations.

Those interested in joining the committee can contact McCambridge Recreation Center at (818) 238-5378 for more information.