Resident Registration:
Fri, February 10, 2023 at 9:00 a.m.
Open Registration:
Fri, February 17, 2022 at 9:00 a.m.
Online at
burbankparks.com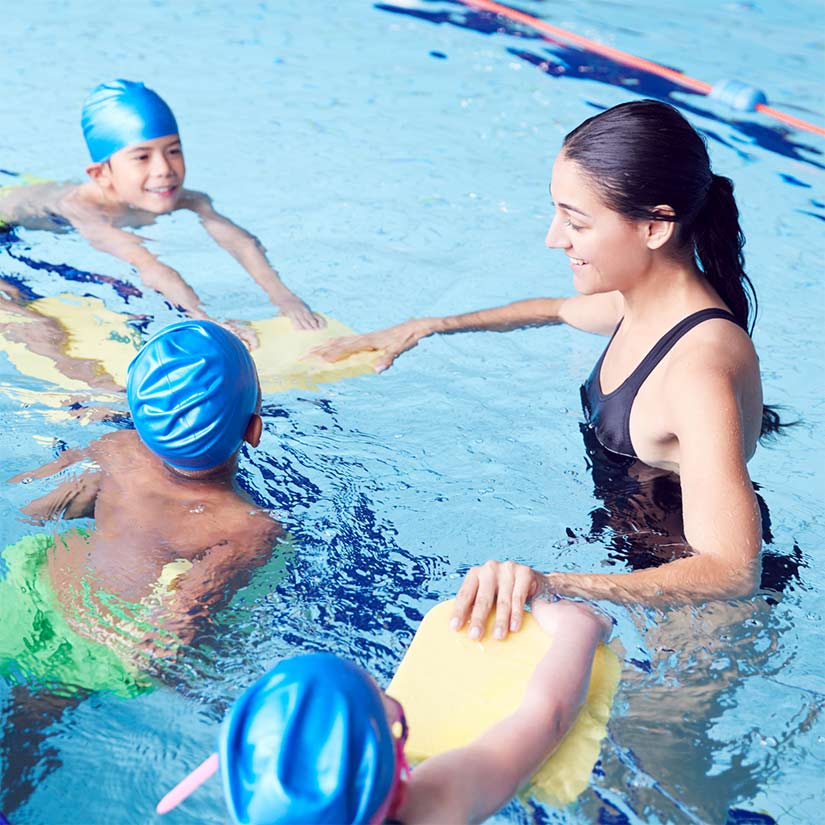 spring 2023 Learn-to swim lessons
For current Spring 2023 Aquatic class information, please see and register for classes at burbankparks.com.
For additional updates, please contact the Verdugo Aquatic Facility at (818) 238-5391 and speak with staff.
Our friendly and experienced instructors provide group swim lessons for ages 3-13 years old, from the beginner to the advanced swimmer.
Classes are divided by age group
Preschool levels 1-3: children aged 3-6 years old.

Youth Levels 1-5: children aged 7-13 years old.
Please enroll in classes based on the appropriate swim level.
Description and Prerequisites: If your child does not meet the minimum requirements of the class every effort will be made to transfer them to the appropriate level. If there are no transfer options available, a refund will be processed and your child will be dropped from the class. All applicable refund fees will apply.
After the class meets maximum enrollment, additional students will be placed on a waiting list and will be notified if/when a space becomes available. Students transferring from the waitlist will be charged a prorated fee based on the amount of remaining classes in the session.
Please note that class space is limited. Class times are subject to change. In the event of unsafe weather conditions, classes may be cancelled. Please note that flotation devices (lifejackets, water wings, etc.) are not permitted.
We offer small class ratios to improve learning, safety, and progression!
To view current class offerings, please check out our Recreation Guide. Register for classes at burbankparks.com.
Adult learn to swim is offered to participants 13 years and older to provide the opportunity to learn how to swim or perfect your swimming skills. From beginner to advanced, we have a class that will fit you. Our curriculum for adult classes is tailored for participants to progress at your own speed, with language that is tailored to the adult. Classes are typically offered in two sections: Levels 1-3 and Levels 4 & 5.
To view current class offerings, please check out our Recreation Guide. Register for classes at burbankparks.com
AQUA FITNESS CLASSES - Aqua Fit Shallow & Deep Water
Both shallow and deep lanes available for the popular Aqua Fitness classes. Enjoy this workout with your feet on the bottom or in the deep water wearing a flotation belt for a more intense workout. Cardio and resistance using aqua weights and noodles provide an added benefit. Low to No Impact - EASY ON THE JOINTS. Weights, noodles, and flotation belts are highly recommended.
Register online at burbankparks.com or at a Burbank recreation center near you.
REFUND POLICY - A request for refund/transfer must be given to registration staff a minimum of one business day prior to the second class meeting. A $10 processing fee will be deducted from all participant initiated refund requests. No refund/transfer will be issued after the second class meeting.