Go Party at Verdugo Aquatic Facility is BACK!

Browse our available dates and select one that works for you.

Summer season dates:
July 10 - August 15
*Summer Season dates are currently SOLD OUT*
Fall season dates:
September 11 - October 31 SOLD OUT**
Resident Registration for Fall Season: opens Thursday, July 29th at 5:30 p.m.
Open Registration for Fall Season: opens Thursday, August 12th at 5:30 p.m.
Register online at www.burbankparks.com under FACILITY RENTALS (see instructions below)

---

Splish splash, it's a celebration bash! Have your next special event at the Verdugo Aquatic Facility!
Parties are from 5:30 p.m. to 7:30 p.m. only with an additional 30 minutes of set up and breakdown time.
Go! Party packages include:
2 hours of exclusive use of the Activity Pool, water slides, and play structure
2 hours of exclusive use of the private party area with shade structure, tables, and seating
Go! Party balloon decorations
Ability to bring your own pre-made food to meet your family's dietary needs. No cooking on site.
City operated concession services currently unavailable.
Price: $380 For Burbank Residents / $500 for Non-Residents
Deposit: $50 (not included in above price)
Application Fee: $15 (Not included in main price)
Should you have any questions, please call (818) 238-5391 and speak with Aquatic personnel.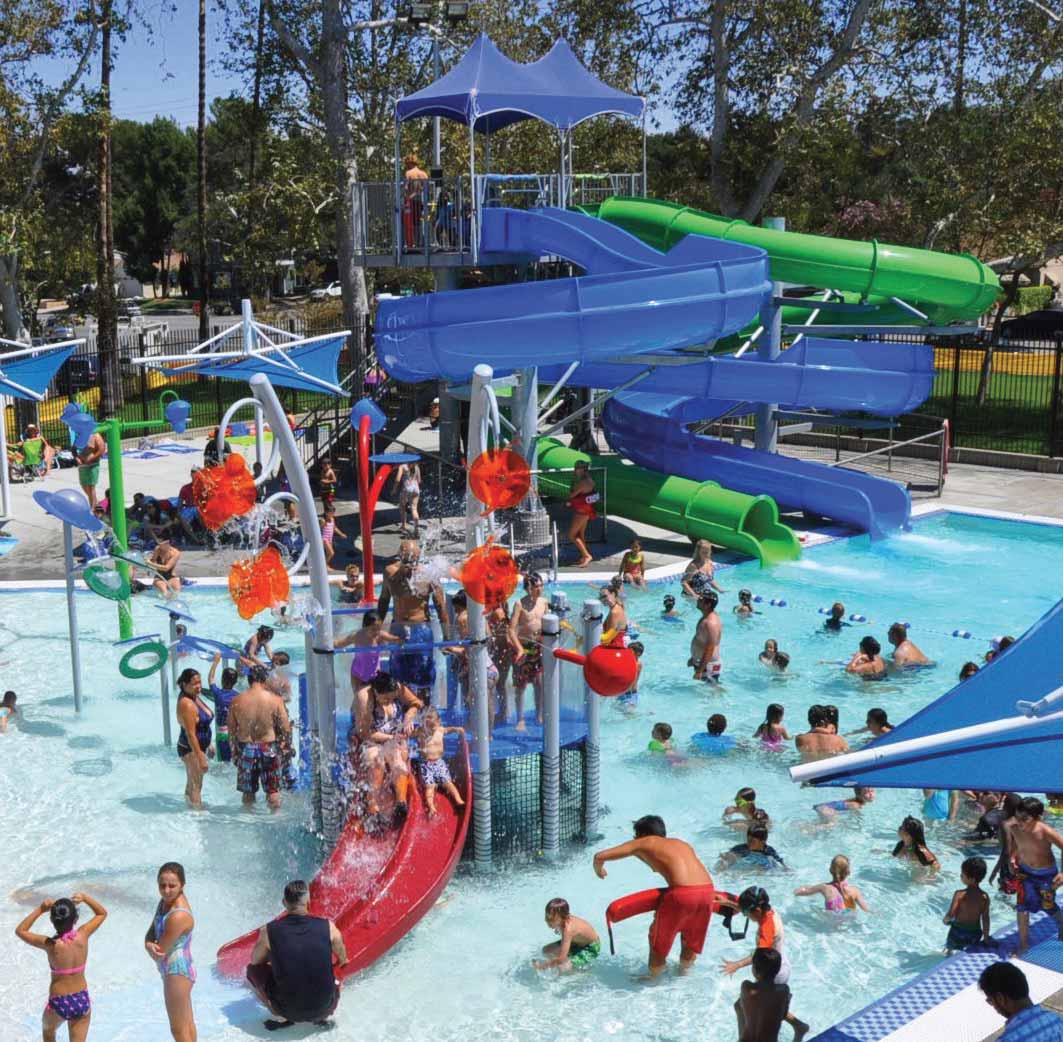 Saturday and Sunday ONLY

Sign and Submit all required waivers on burbankparks.com.
Under FACILITY RENTALS at Verdugo Aquatic Facility

All forms will be emailed to you and Aquatic staff.

Check out!

Once your party date arrives, Aquatic staff will help you set up and have fun!