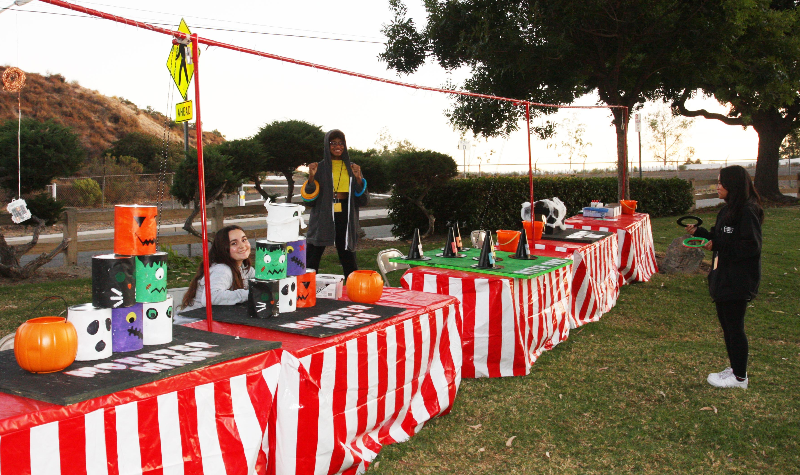 Check back for our Halloween Happenings!
Sunday, October 24th from 9:00 a.m. - 4:00 p.m
Verdugo Aquatic Facility
Registration required.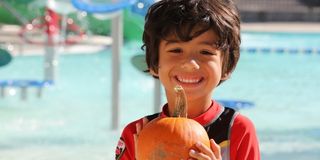 Come join us for our Annual Floating Pumpkin Patch!
Sunday, October 24th from 9:00 a.m. - 4:00 p.m.
NEW SESSIONS ADDED:
9:00 a.m. - 10:00 a.m. and 10:30 a.m. -11:30 a.m.
Verdugo Aquatic Facility - 3201 W. Verdugo Avenue

Register for your Activity Pool session at www.burbankparks.com
*Bonus Session Registration begins 10/7 at 5:30 p.m. Burbank residents only.
Open registration begins 10/8 at 5:30 p.m.

The popularity of the event has led us to offer two additional sessions for those interested in registering!

Please remember to register all family members that will be attending.
If you are unable to secure a session, please add your members to the waitlist so that we may contact you regarding any availability for the event.

If you have any other questions, please feel free to give the facility at call at 818-238-5391 to speak with a supervisor.
- Free event
- Register for a (1) hour Activity Pool sessions for recreational swimming
- Main Pool and Halloween games and activities will be available throughout the event.
- Pumpkin Decorating Contest
- Costume Contest from 1:30 p.m. to 2:30 p.m.
PLEASE NOTE: All participants who will be in attendance must be registered for each session.
Limit one session per person.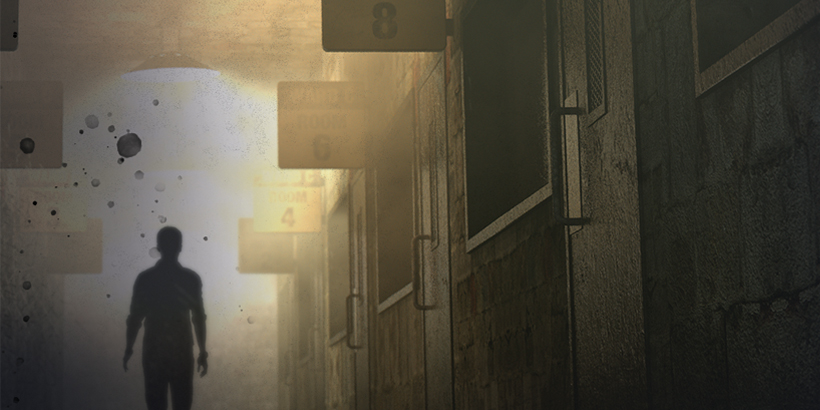 The Escape Rooms
Registration opens October 5th at www.burbankparks.com
Haunted Adventure presents: The Escape Rooms
October 22nd, October 23rd, October 29th, October 30th, and October 31st
McCambridge Recreation Center - 1515 N. Glenoaks Blvd.

Two Escape Rooms: Art Thief Mystery & Zombie Laboratory - Register for one or both!
Multiple Dates: October 22, 23, 29, 30 from 5:00pm to 10:00pm and October 31 from 5:00pm to 9:00pm
Can you solve the mystery in 30 minutes or less?
Work with a group of 12 in each session.
For ages 8 years old and up, children under 12 must be accompanied by an adult.
Facial coverings are required indoors regardless of vaccination status.
Tickets are $20.00 $12.00 per person, register online at www.burbankparks.com
Skatefest Competition participants must register.
Registration opens October 4th at www.burbankparks.com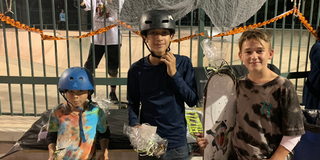 Halloween Skatefest
Saturday, October 30th from 5:00 p.m. to 8:30 p.m.
Valley Skate Park - 1625 N. Valley St.

- FREE EVENT - open to all skaters of all levels
- BBQ
- Open Skate - all ages
- Skate Competitions
- Trick or Treat Stations
- Raffle
- Valley Park activities
- Costume Contest
- Skate Demo
- Music and more!

Skate Competition participants must register at www.burbankparks.com
All ages are welcome to compete

*Full pads required
Halloween Lane: Carnival at McCambridge Park (outdoors)
Sunday, October 31st from 2:00 p.m. to 5:00 p.m.
McCambridge Park - 1515 N. Glenoaks Blvd. Upper Parking Lot off of Glenoaks Blvd.
- Carnival Games
- Prizes
- Photo Ops
- Scarecrow Hunt

Tickets are $5 per person.
Register at www.burbankparks.com

*all people entering the carnival area must have a wristband

For all ages

All Los Angeles County Department of Public Health Guidelines will be adhered to. Facial coverings are required indoors regardless of vaccination status.
City of Burbank Halloween Activities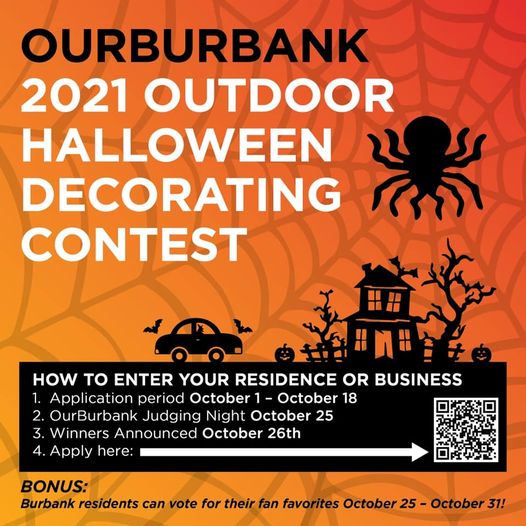 Enter your Residence or Business
Application period is from October 1st - October 18th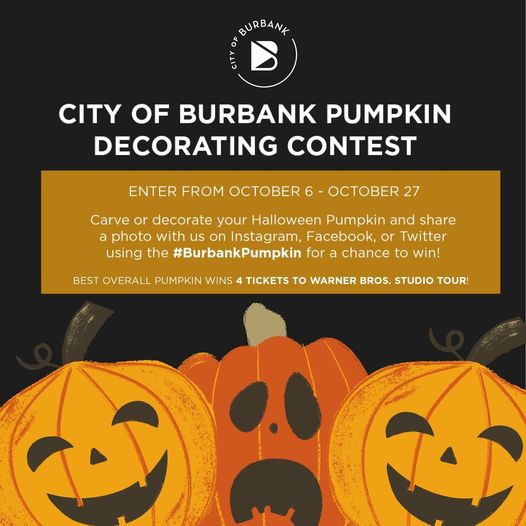 Sign Up for the Parks & Recreation Mailing List