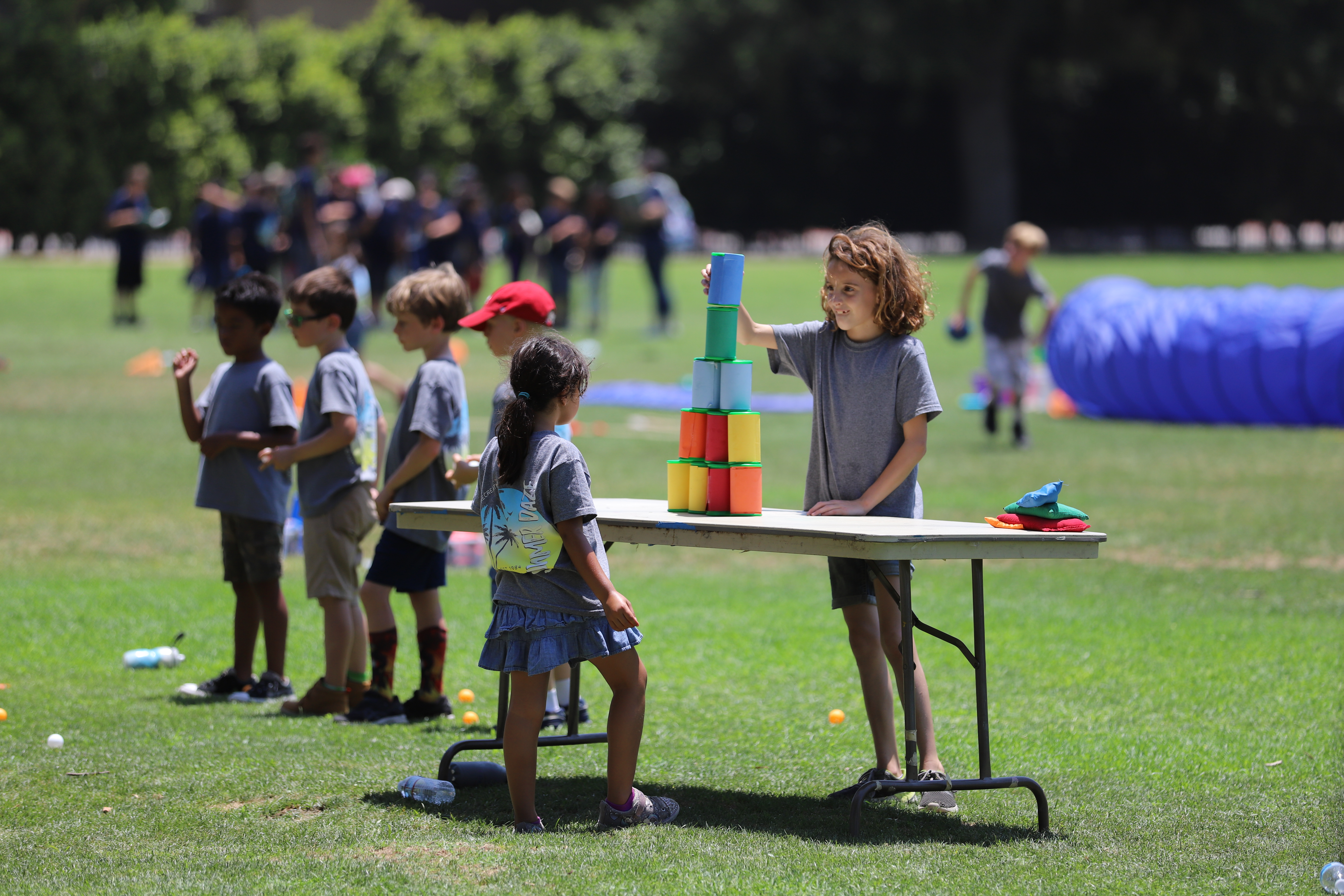 For Children in Grades K - 5
Daily camp activities include arts and crafts, sports, games, science, music, drama, and more!
Applicable safety guidelines and protocols from the Los Angeles County Department of Health and the State of California will be adhered to.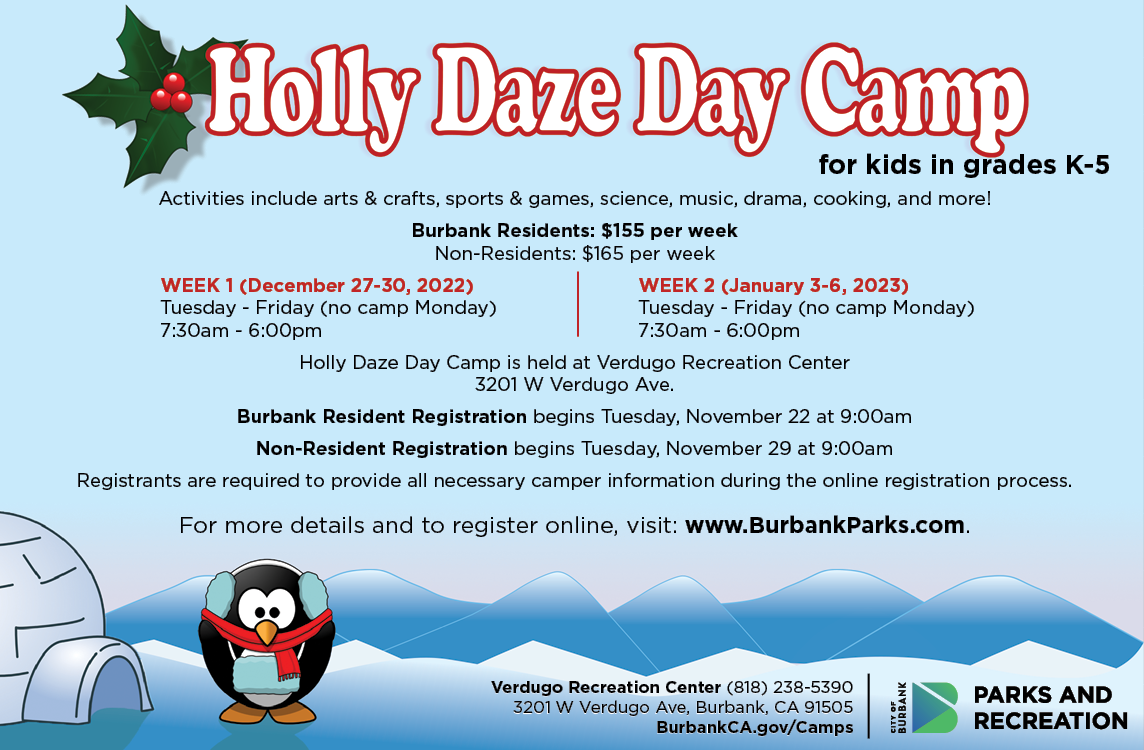 Dates: WEEK 1 - December 20-23, 2021 WEEK 2 - December 27-30, 2021
Camp Hours: Monday-Friday 7:30 a.m. -6:00 p.m. (main camp activities 9:00 a.m. - 4:00 p.m.)
Location:
McCambridge Recreation Center
1515 N. Glenoaks Boulevard, Burbank, CA 91504
Burbank Residents: $140 per week
Non-Residents: $150 per week
Resident Registration begins Tuesday, November 30 at 9:00 a.m.
Non-Resident Registration begins
Tuesday, December 7 at 9:00 a.m.
Registrants are required to provide all necessary camper information during the online registration process.
A $10 processing fee will be deducted from all participant initiated refund requests that are received with a minimum 10 business day (2 week) notice. Notification given with less than 10 business day notice but 2 business days (Thursday) prior to the start of the camp week will result in a 50% refund. No refund will be issued after the deadline for any reason.
For additional Holly Daze Day Camp information contact:
McCambridge Recreation Center
1515 N. Glenoaks Boulevard
(818) 238-5378
SEE full PARKS and recreation directory